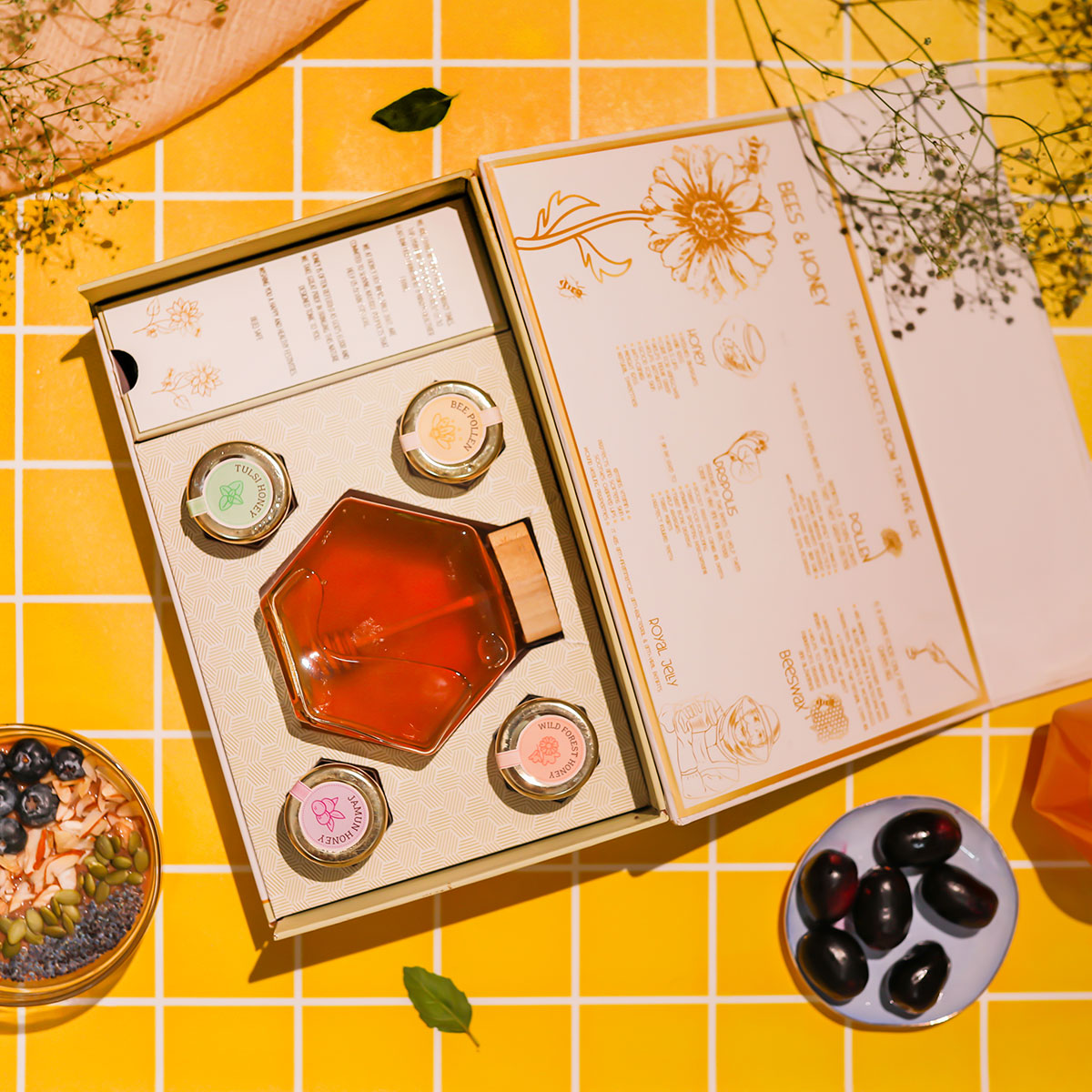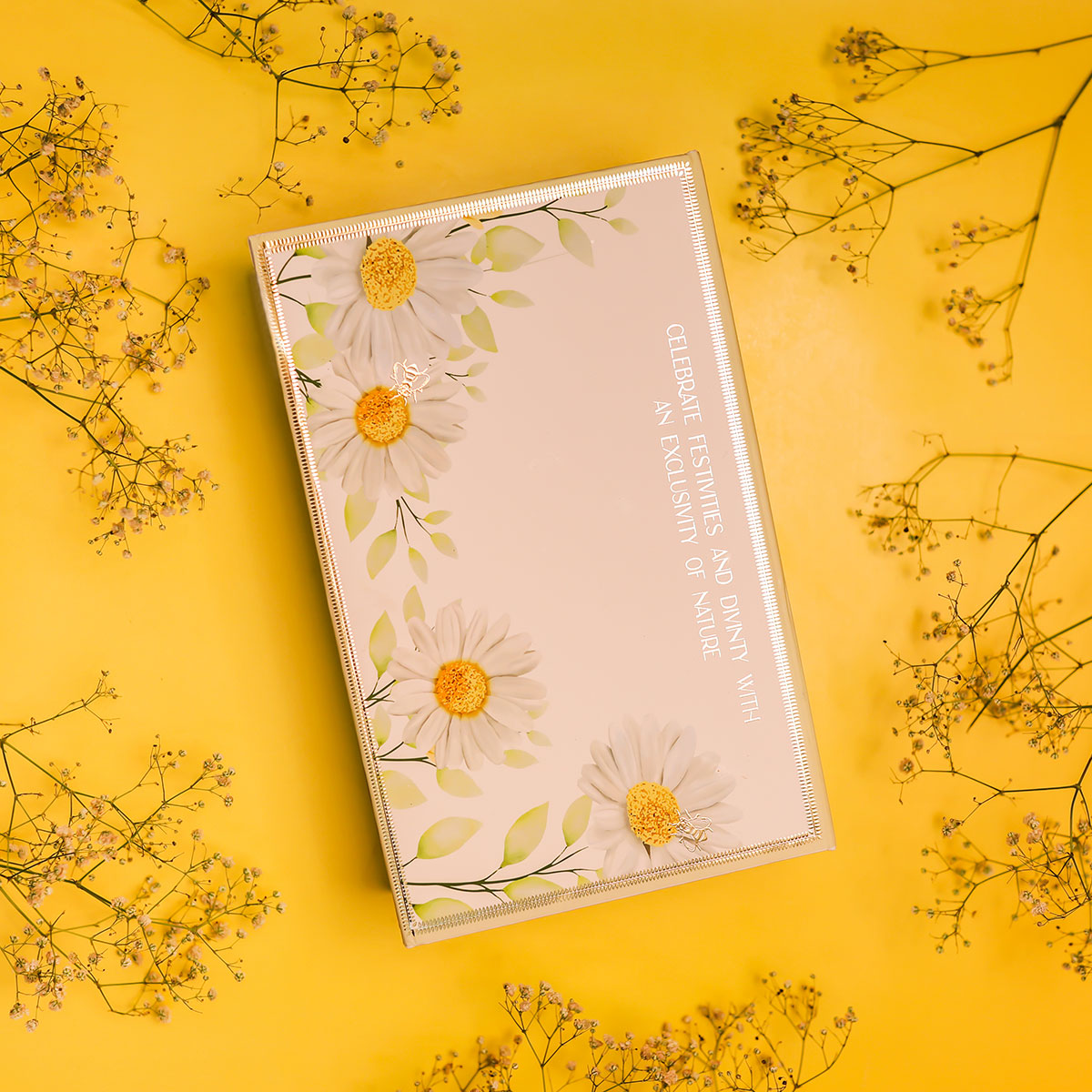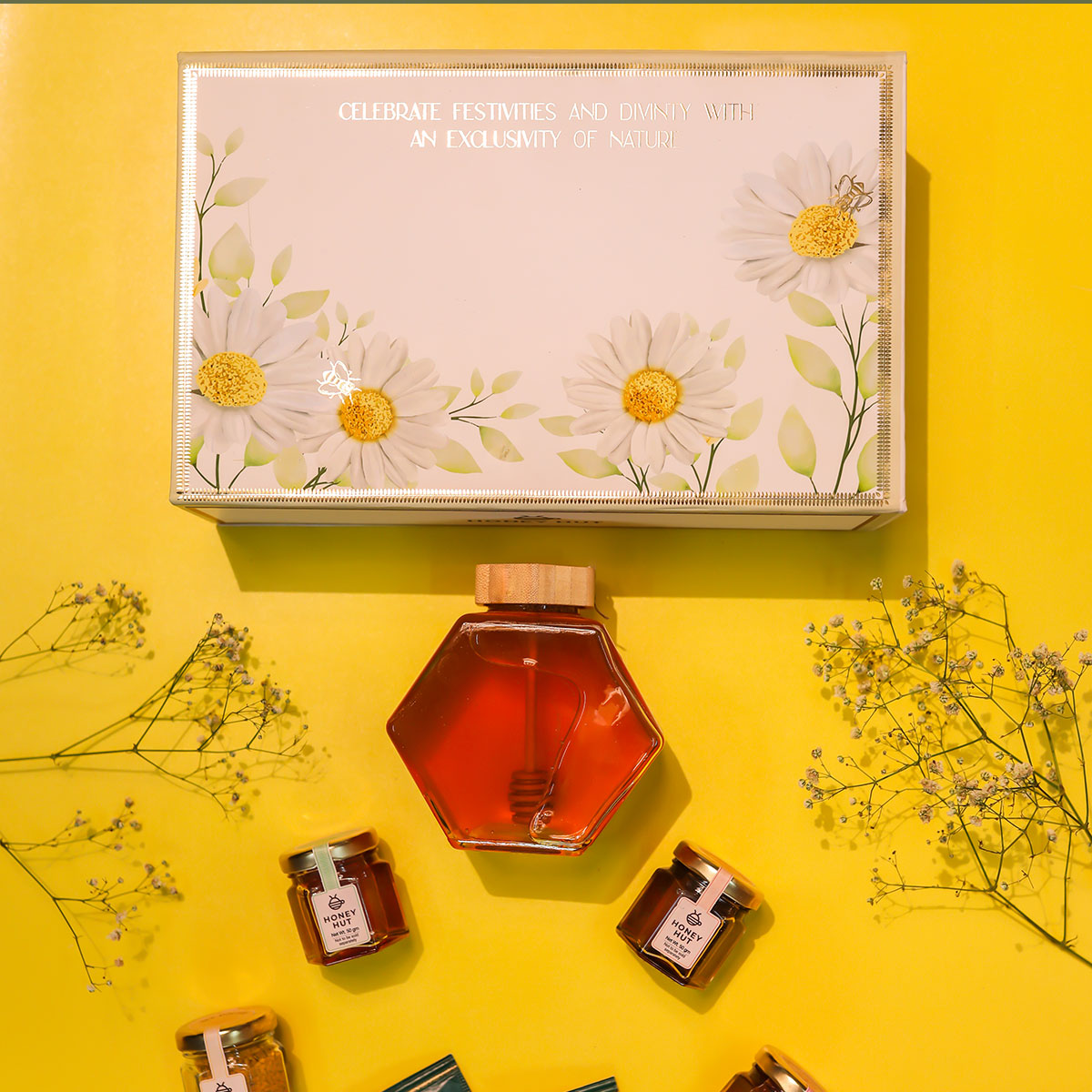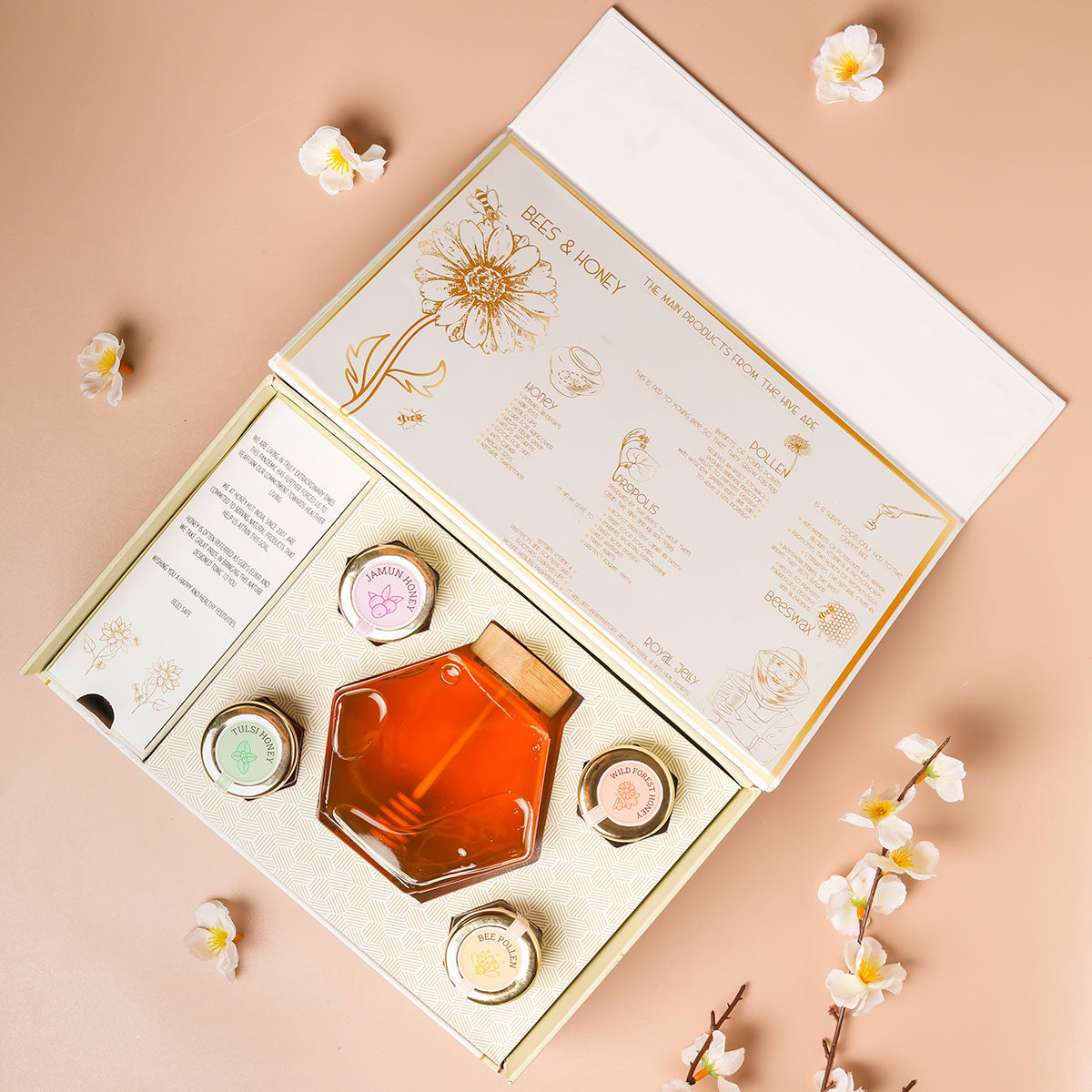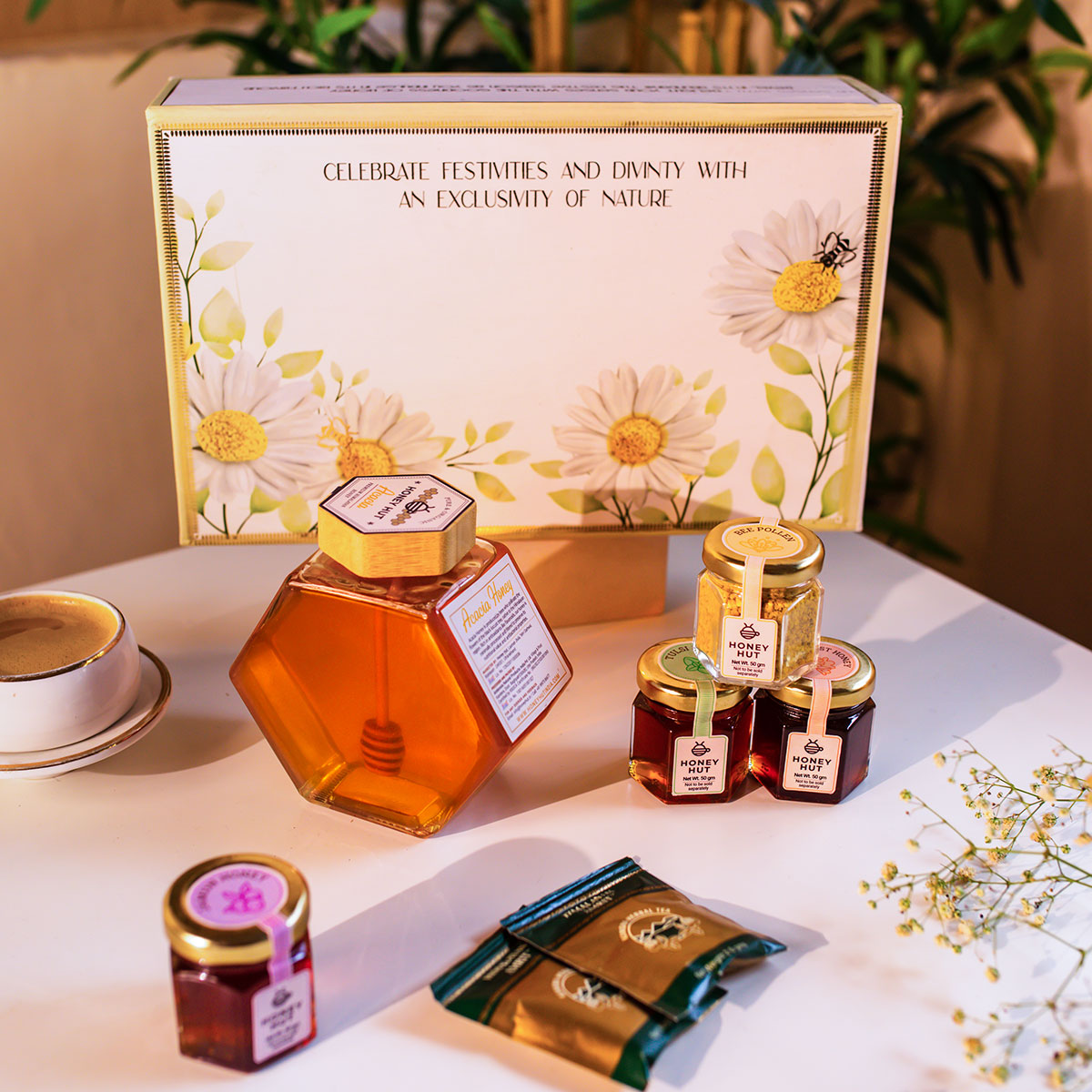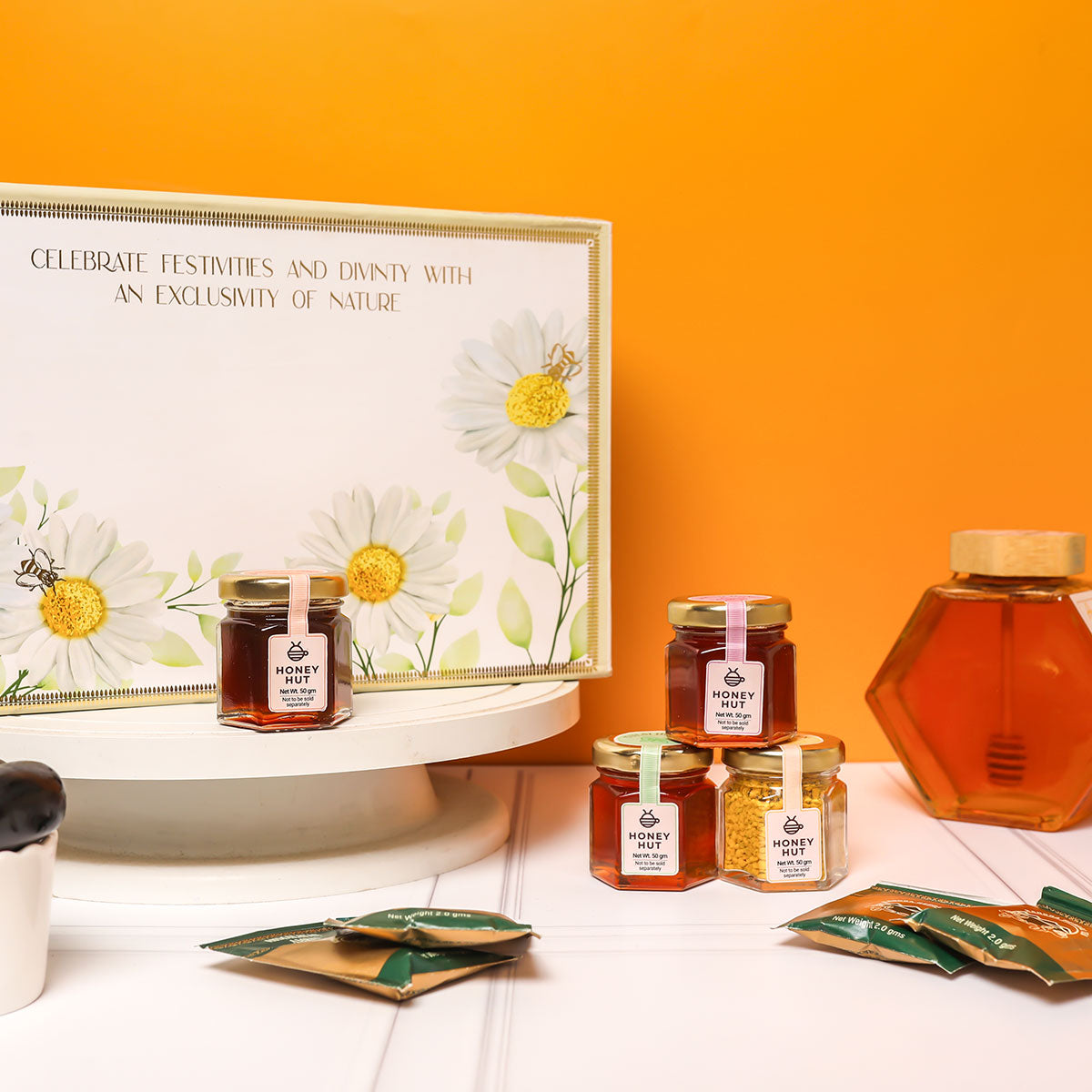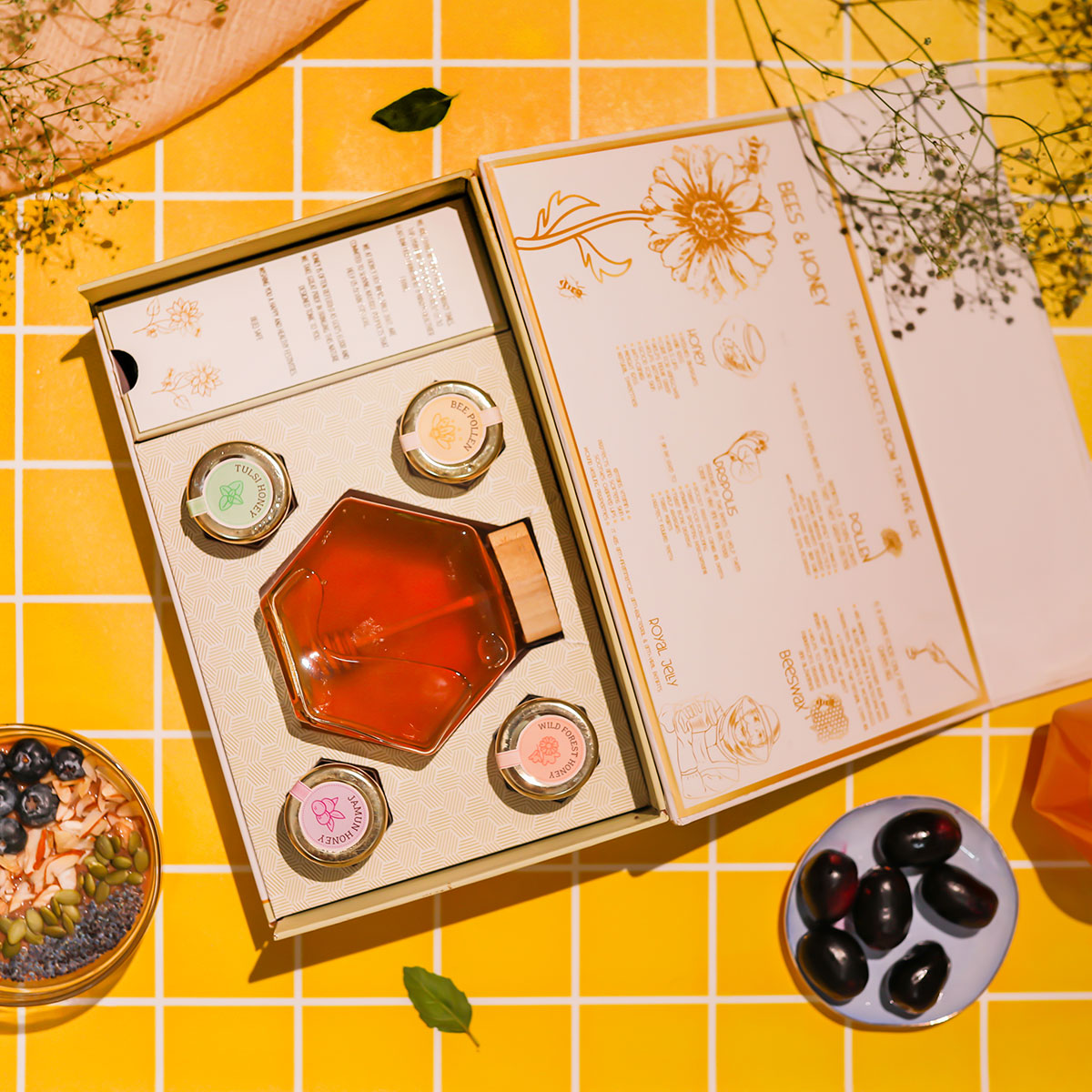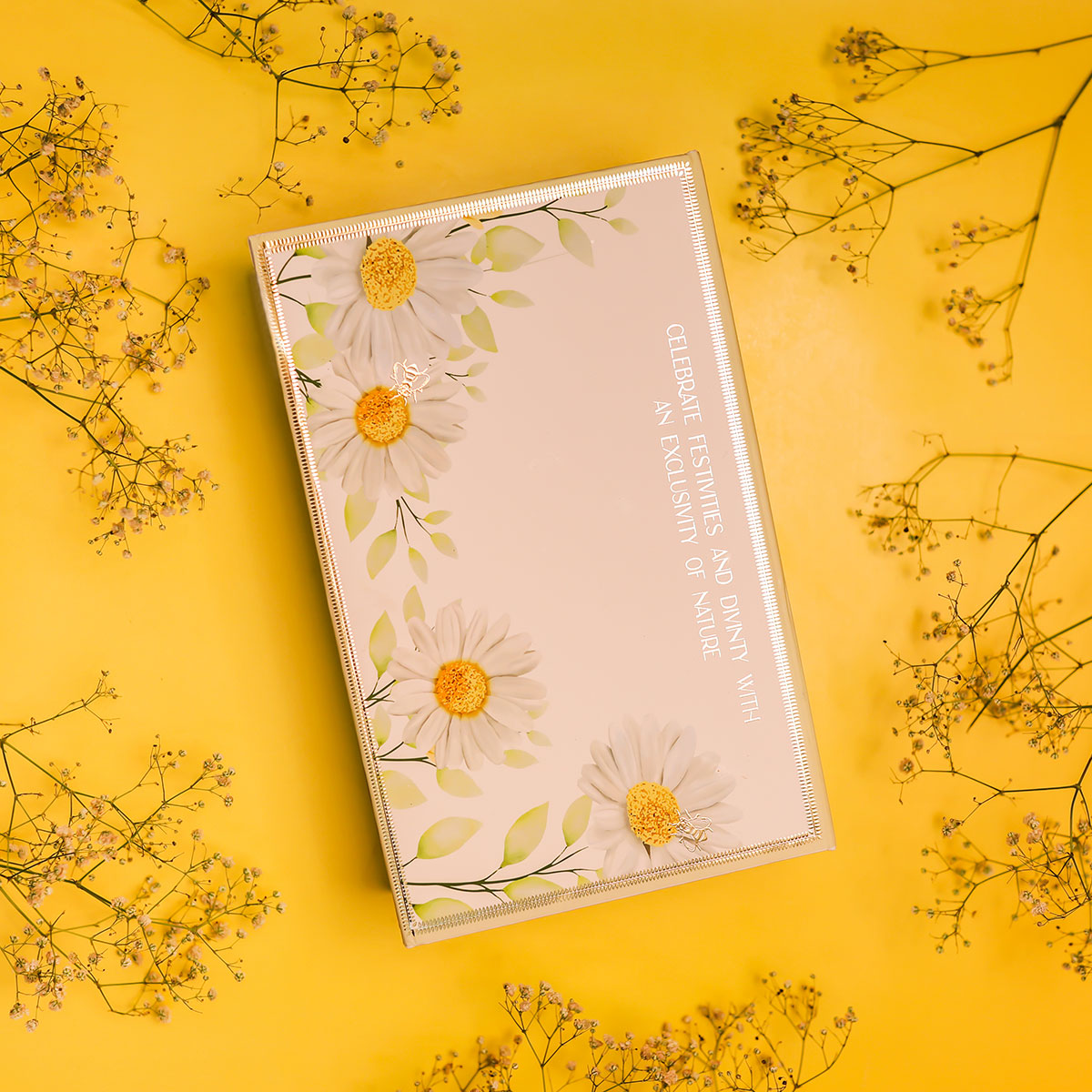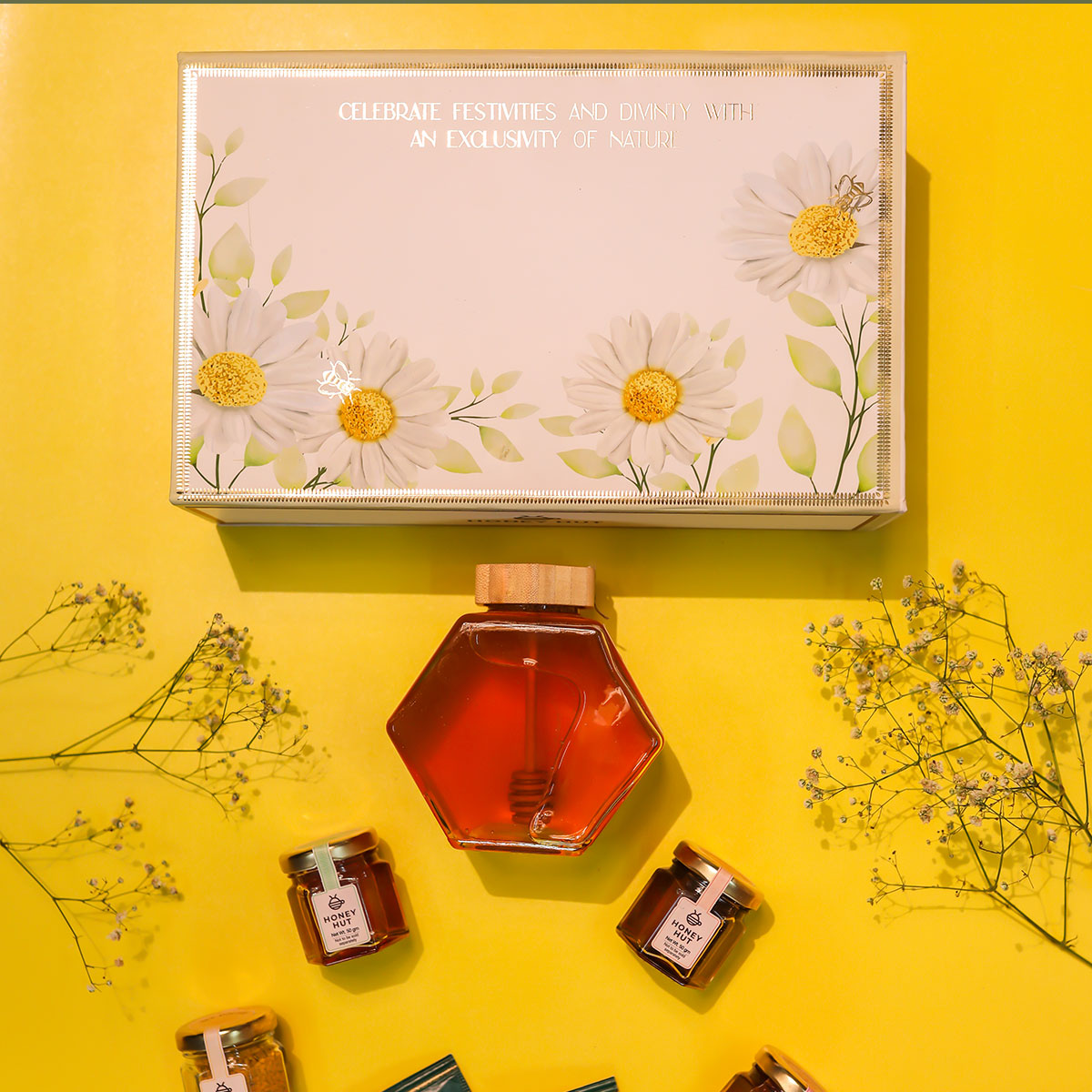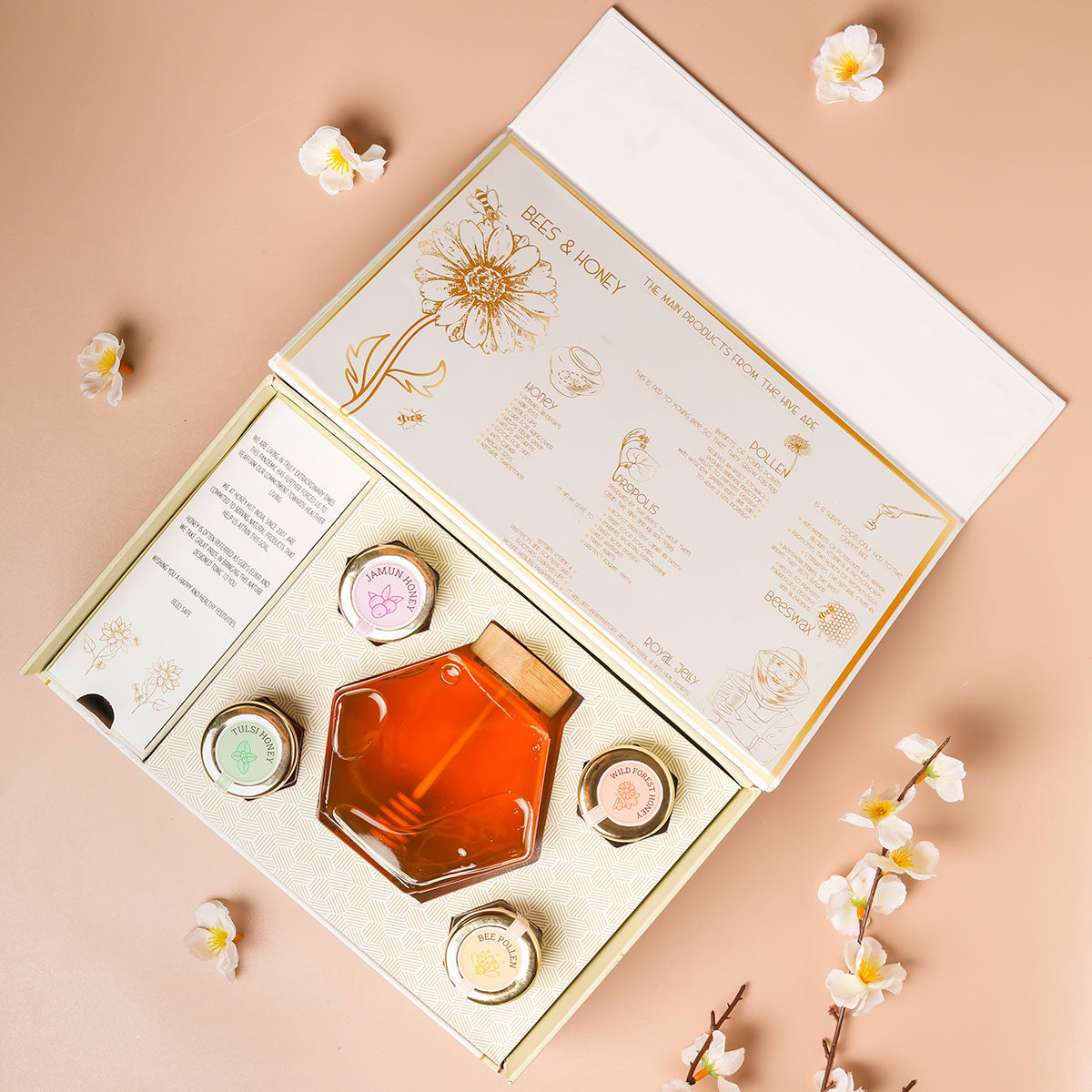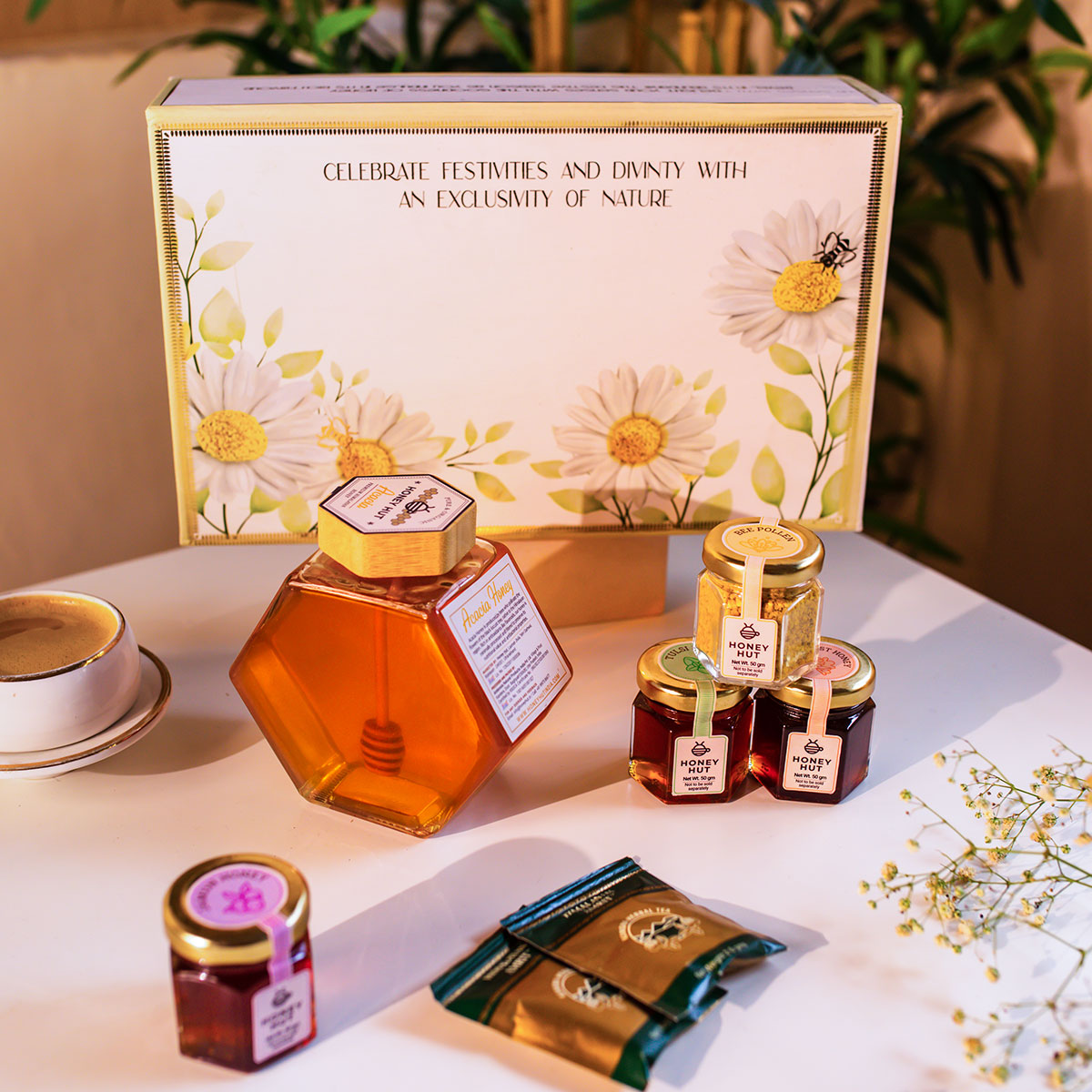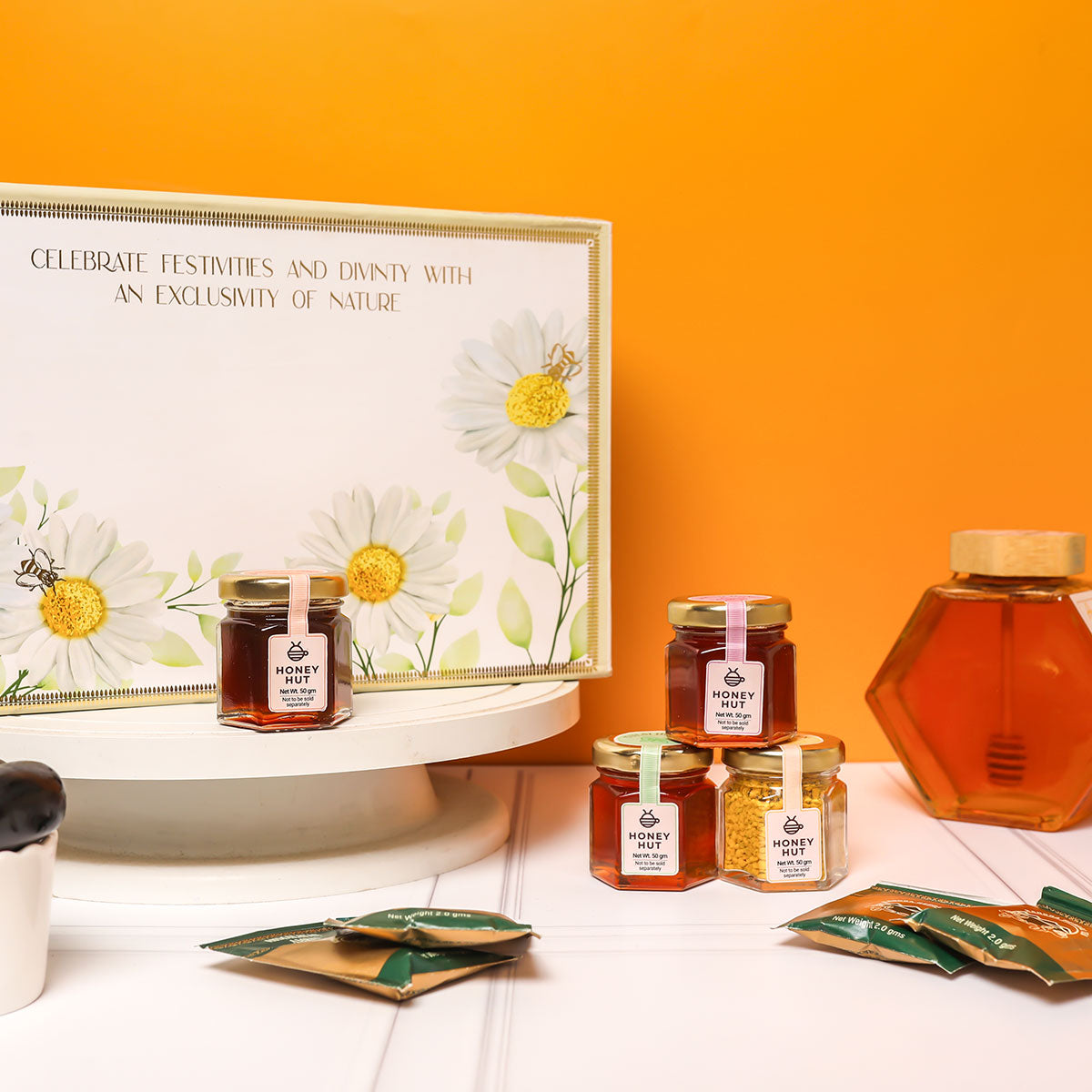 Regular price
Rs. 2,200.00
Regular price
Sale price
Rs. 2,200.00
Unit price
per
Sale
Sold out
|
2.3 kg
Bringing the goodness of honey and its excellent products to you in this wholesome gift box. Now consume honey in its natural and raw form to reap all its benefits.

In this box of goodness, you will find acacia honey which is known for its antibacterial and antiviral properties. The other three types are jamun honey, wild forest honey and tulsi honey. All have distinct flavours and innumerable health benefits. There is also a bottle of bee pollen which is a superfood that has been recognised as medicine by the German Federal Board of Health. And is a rich source of protein.

Enjoy all this in your yoghurt bowls, salads, dressings, warm winter drinks and in a myriad of different ways. Or you can consume our honey with the Himalayan Amrit Green tea (in the box), a dash of ginger and lemon.
View full details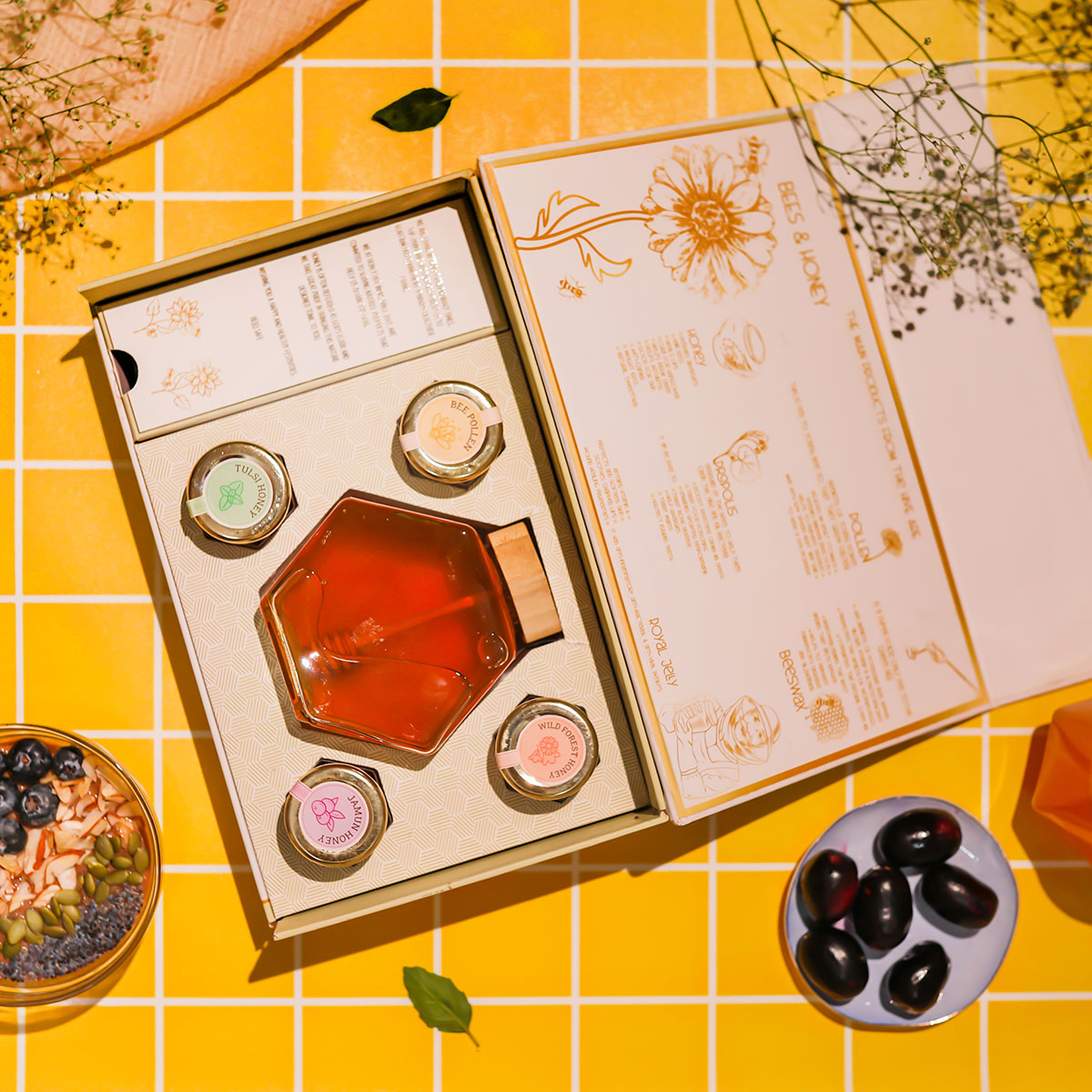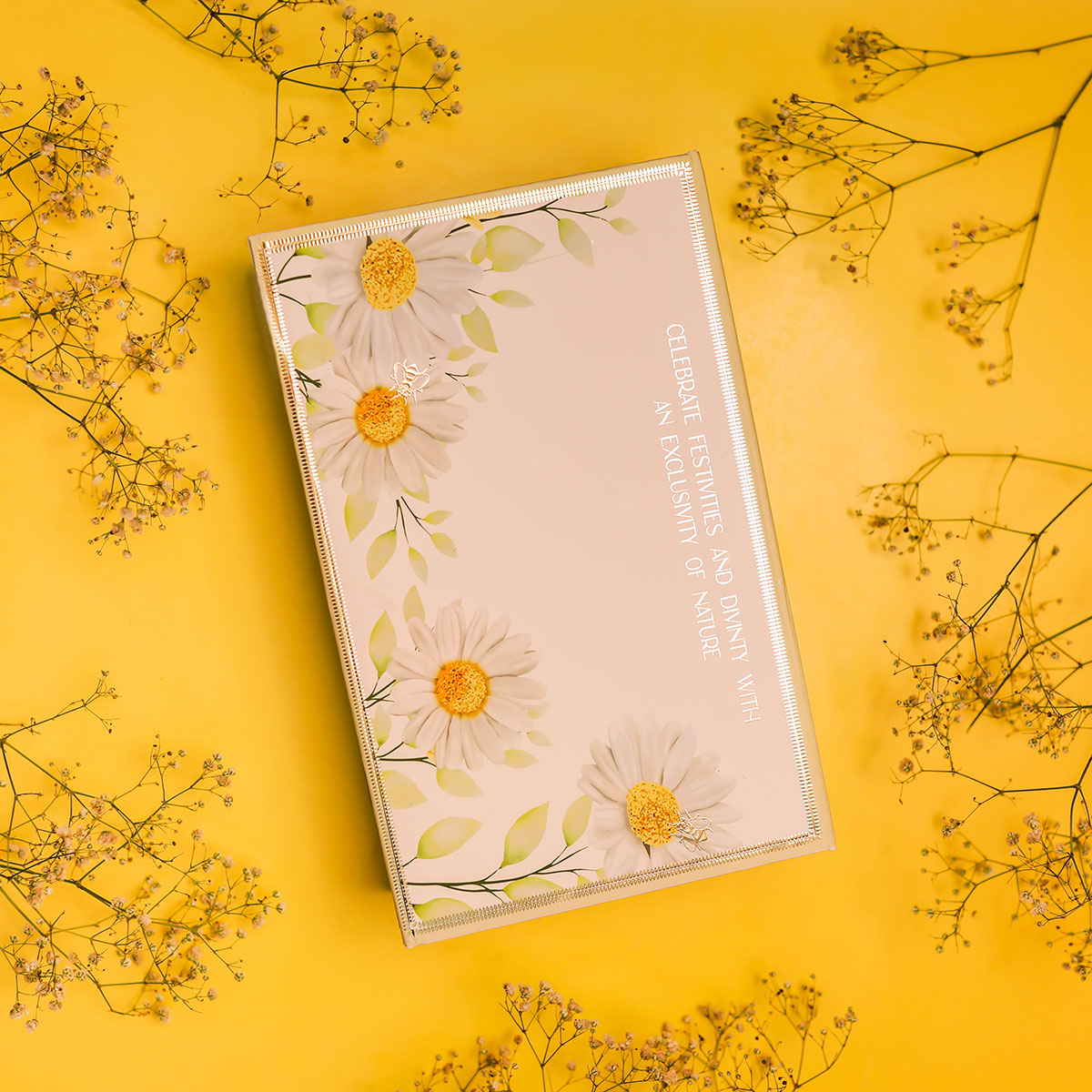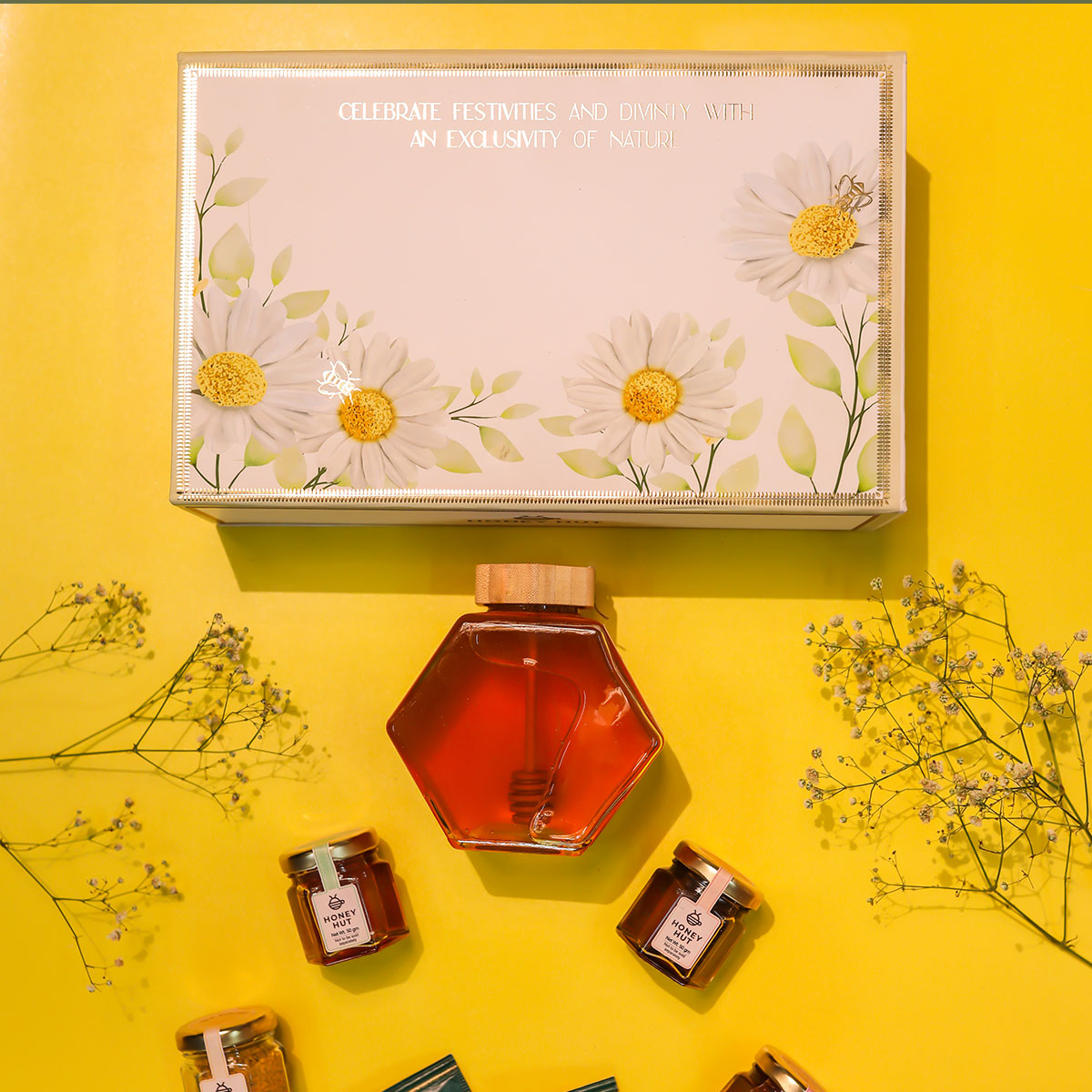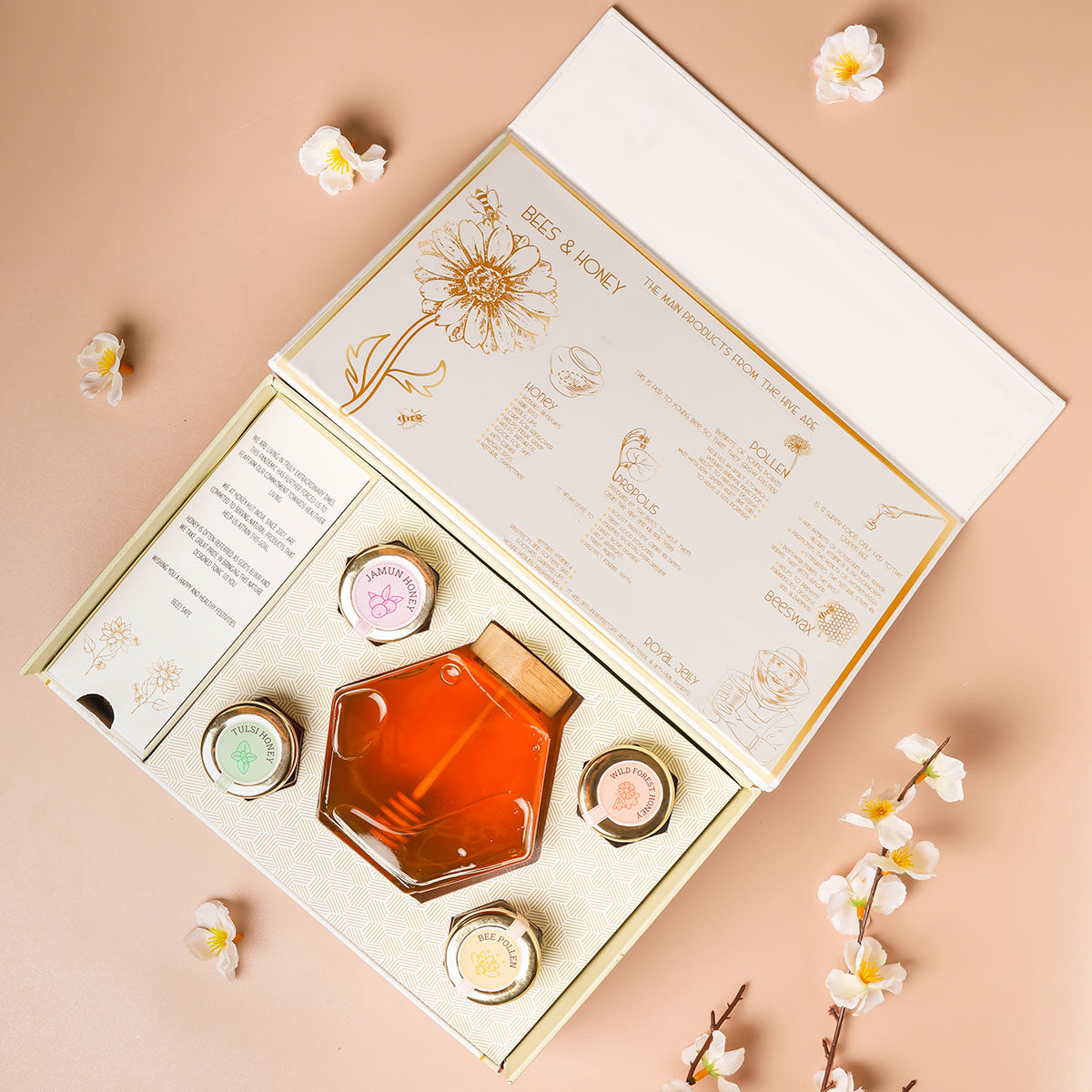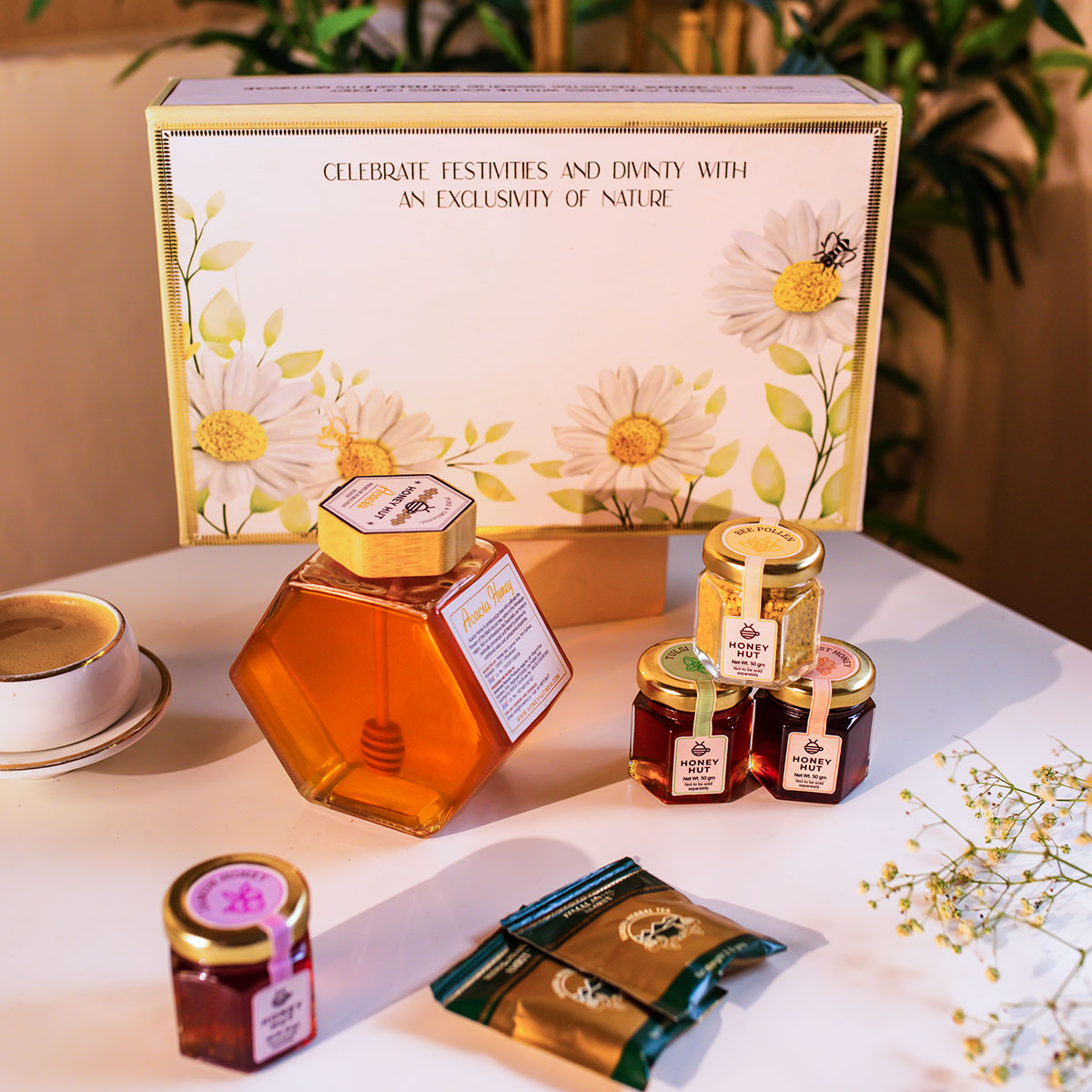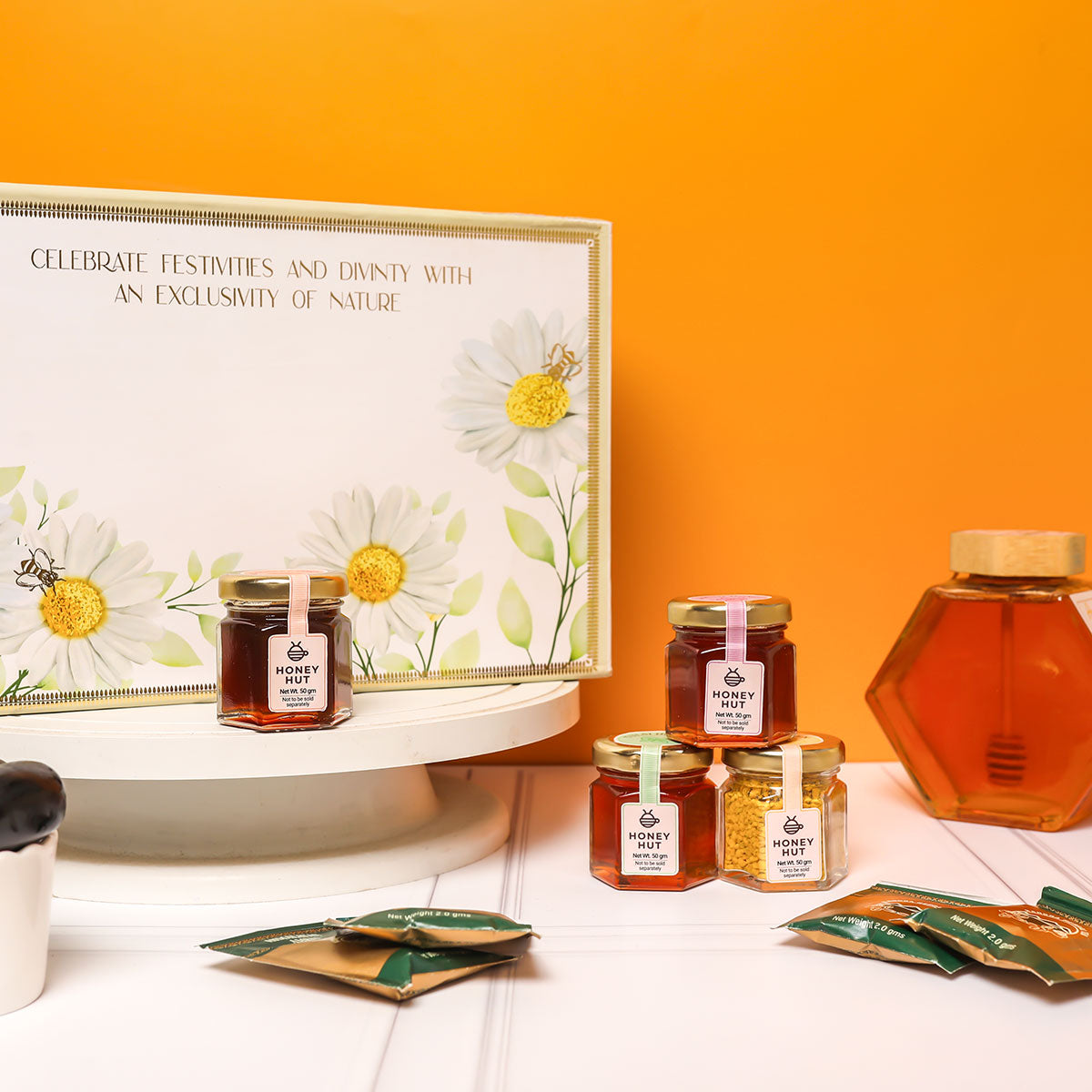 Includes: Acacia Honey, Jamun Honey, Tulsi Honey, Wild Forest Honey, Bee Pollen, 10 Tea Sachets
Dimensions: 18 cm x 29.5 cm x 8 cm
Additional Information

Includes: Acacia Honey, Jamun Honey, Tulsi Honey, Wild Forest Honey, Bee Pollen, 10 Tea Sachets

Dimensions: 18 cm x 29.5 cm x 8 cm
Reviews