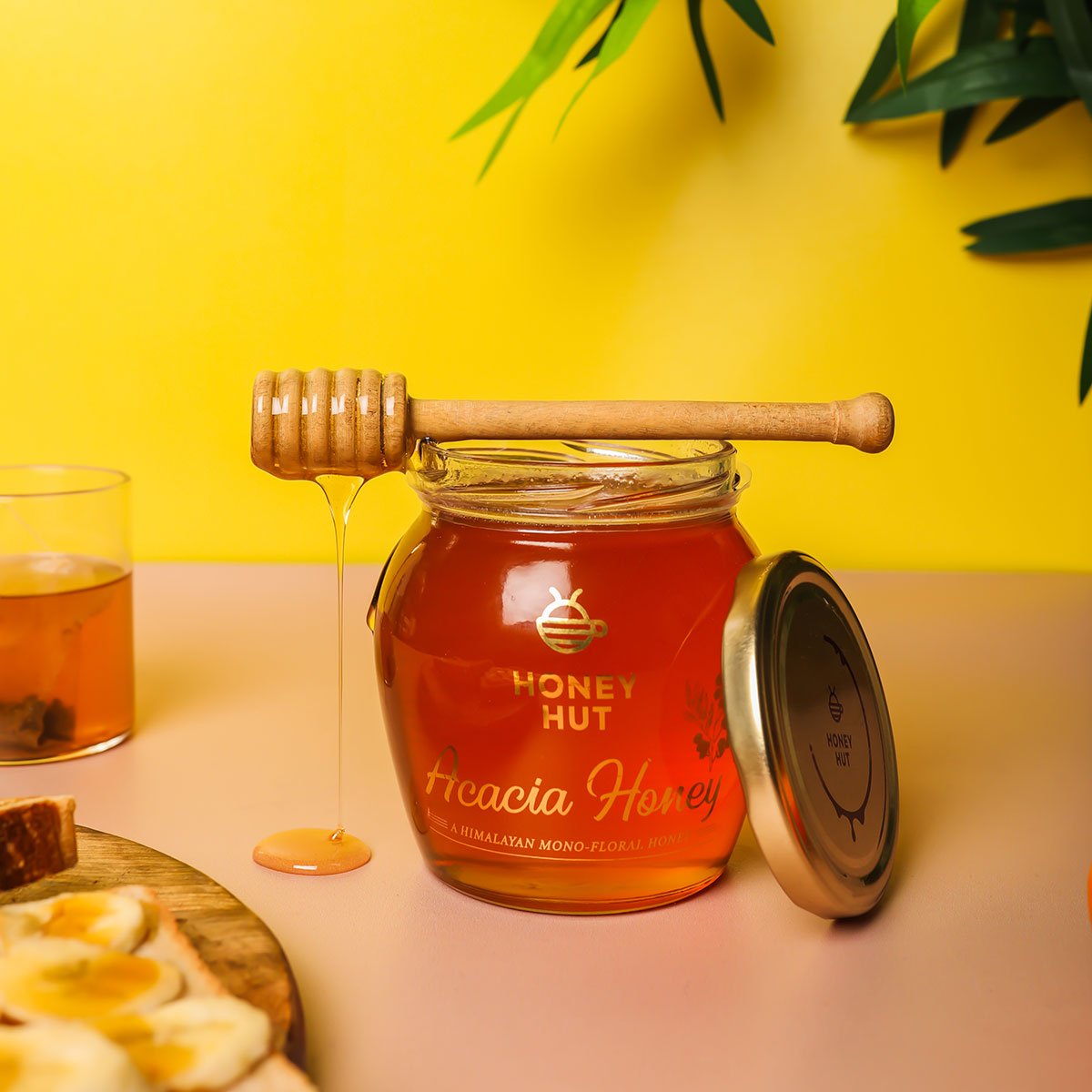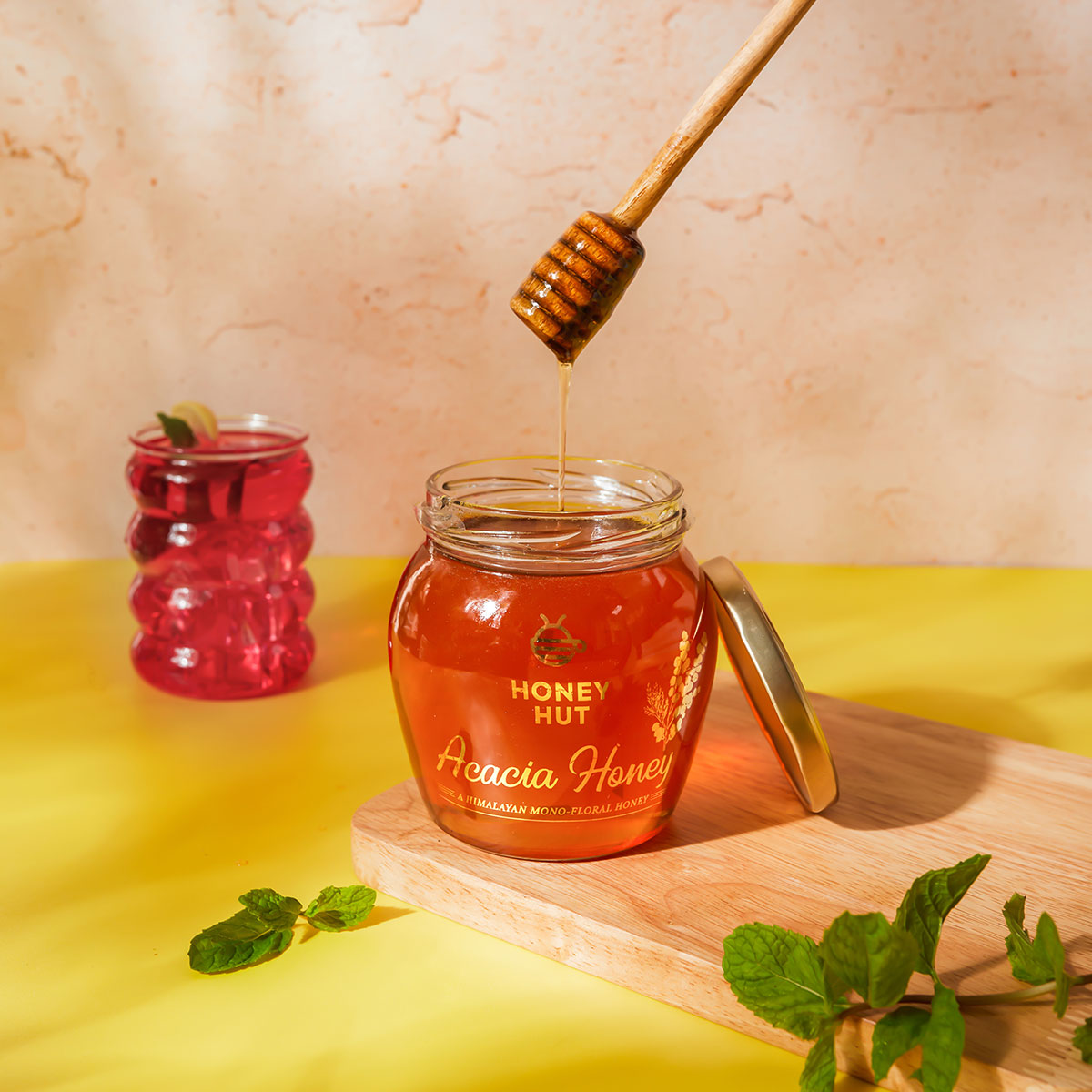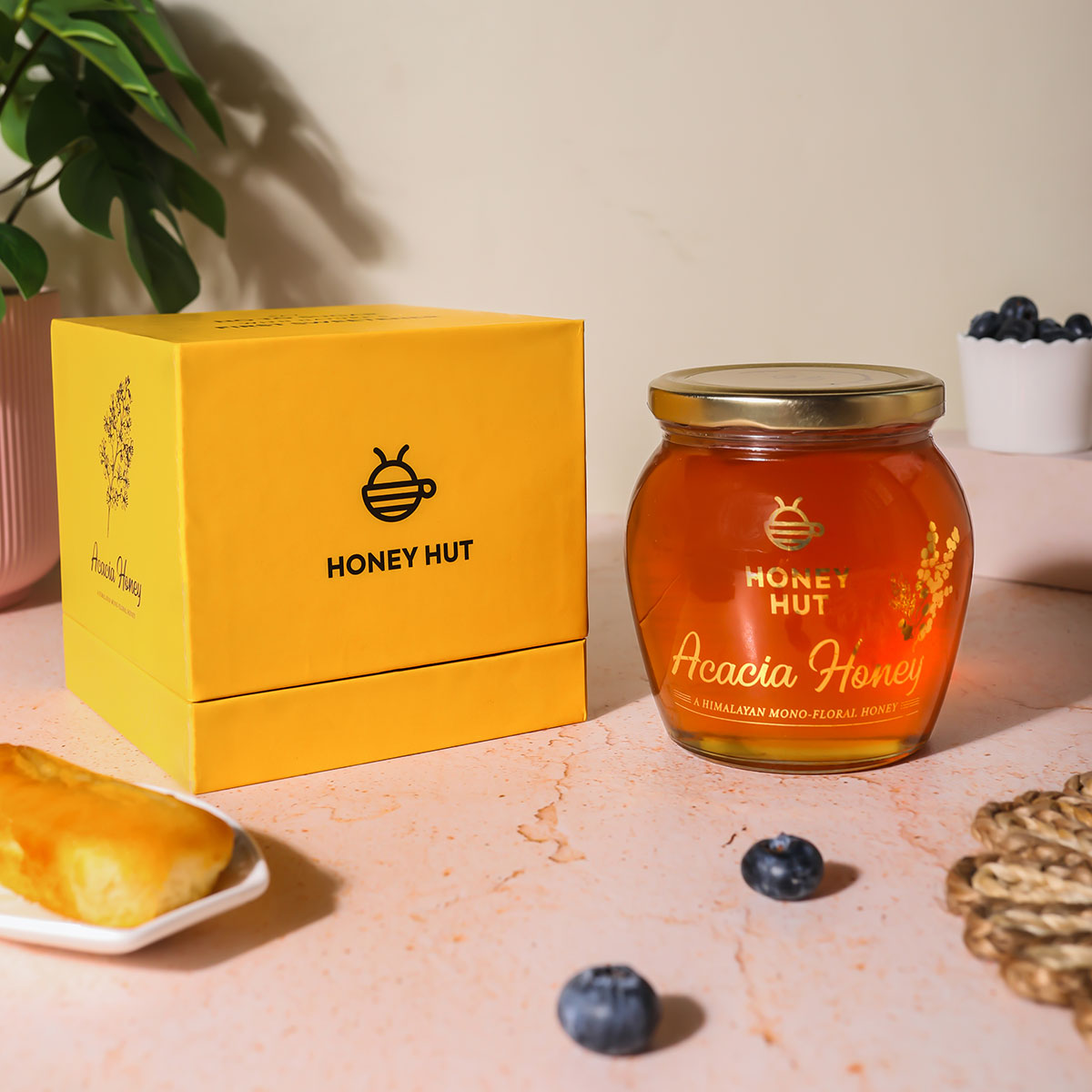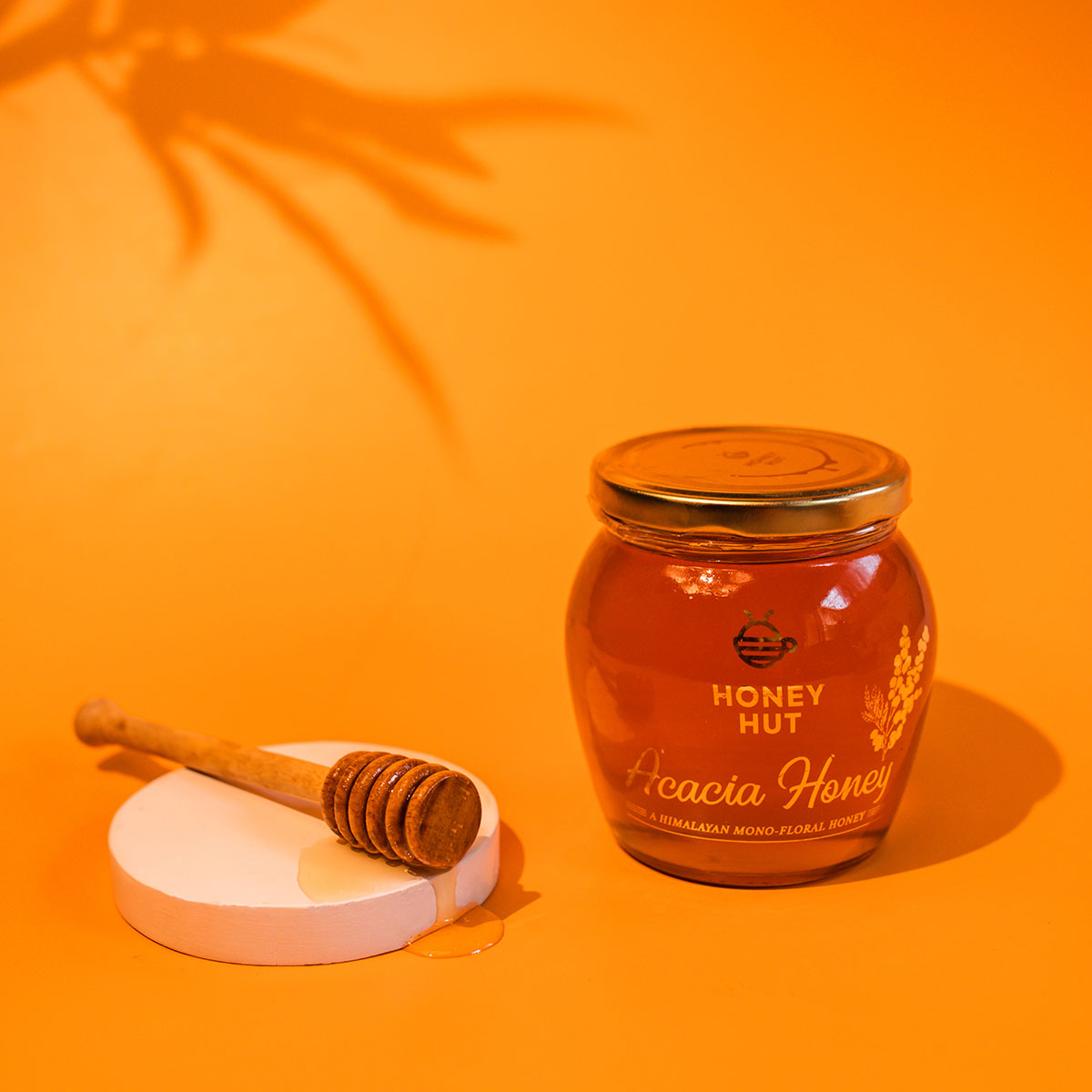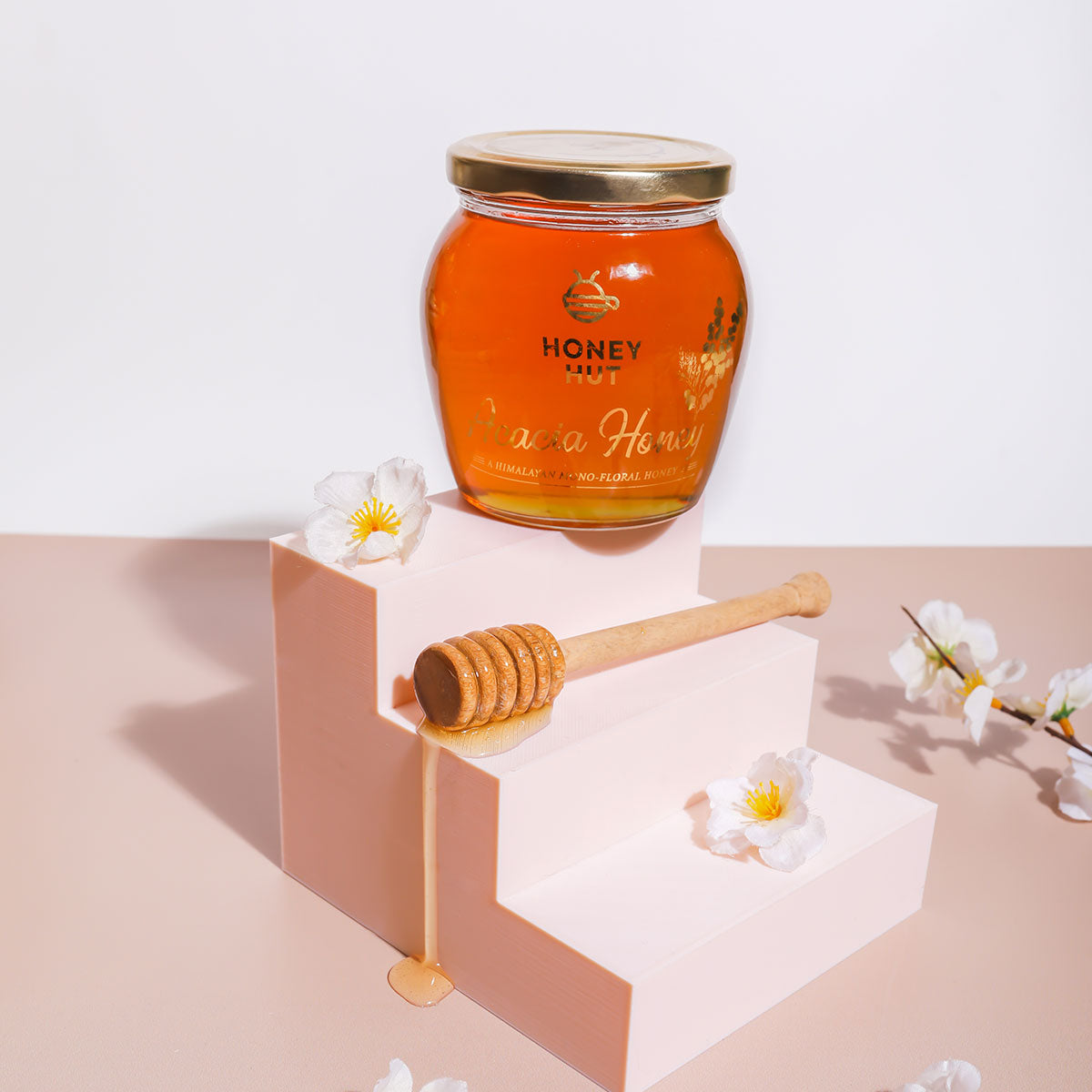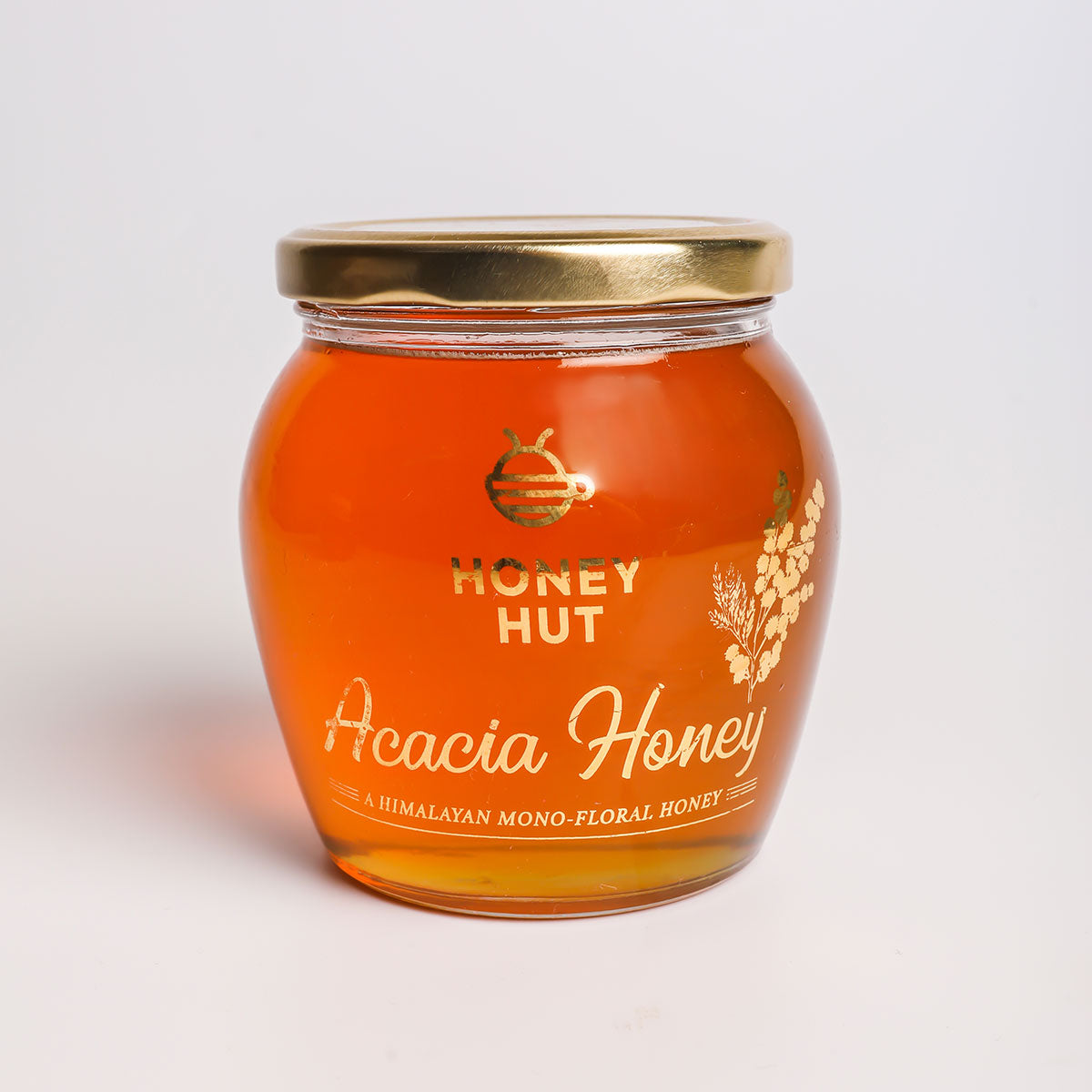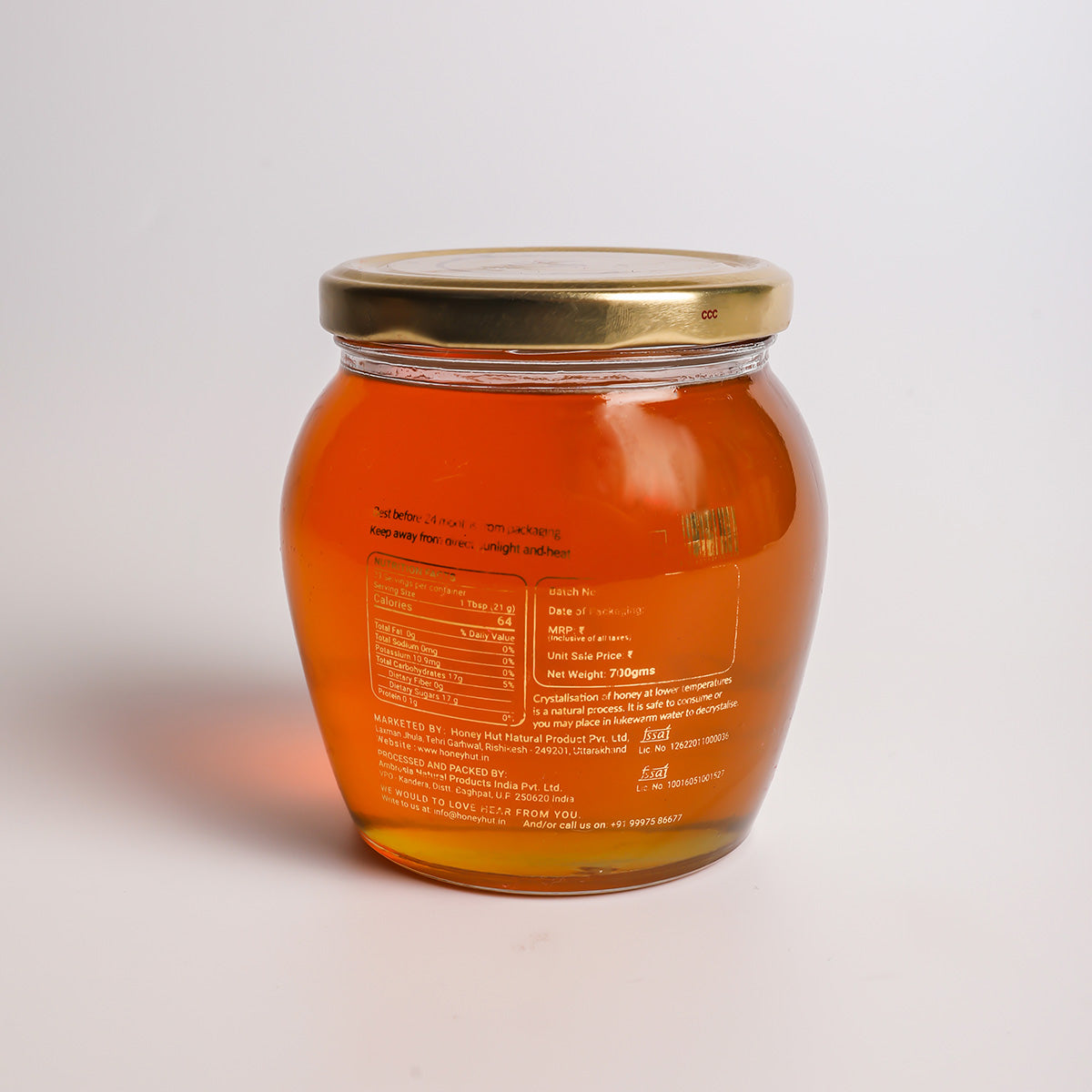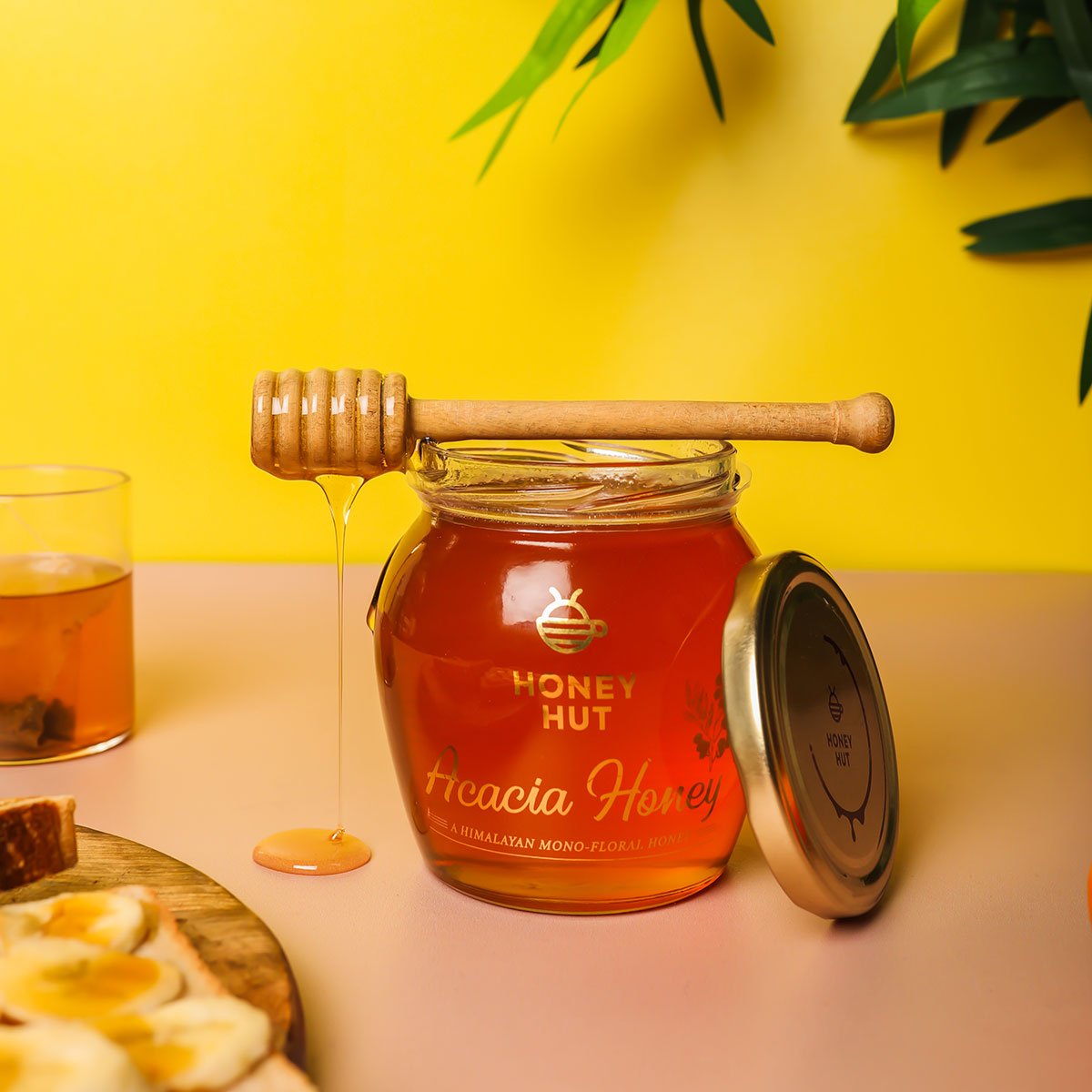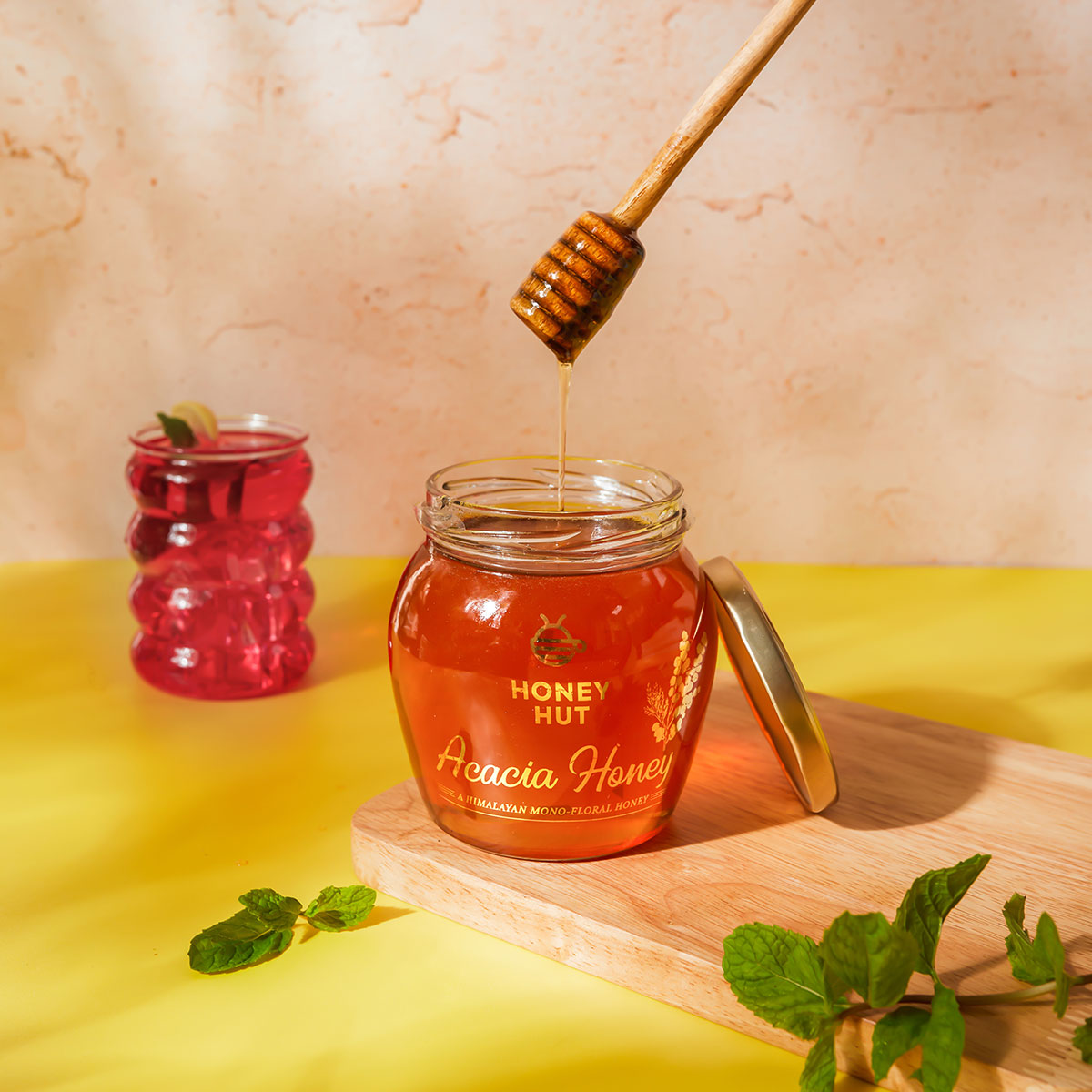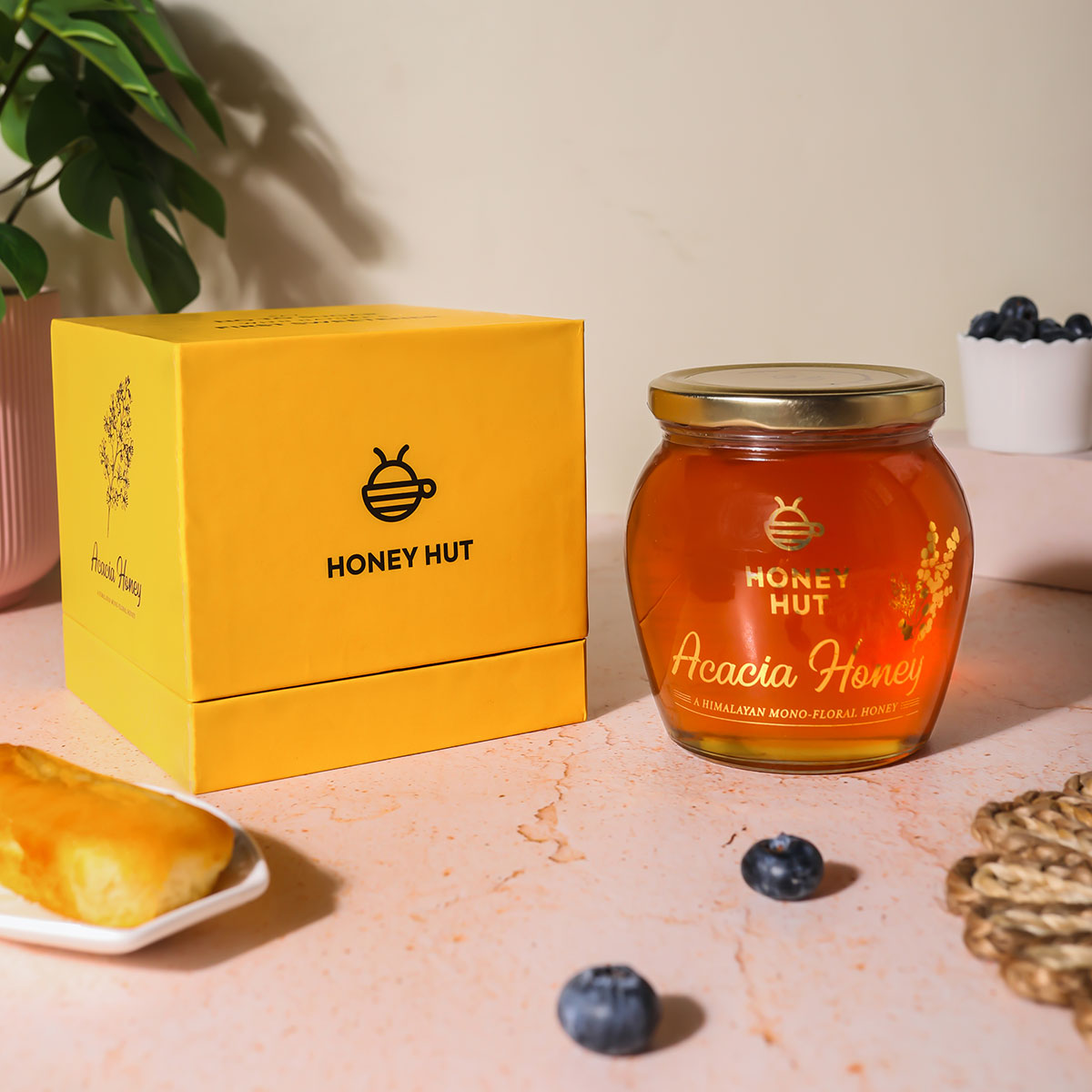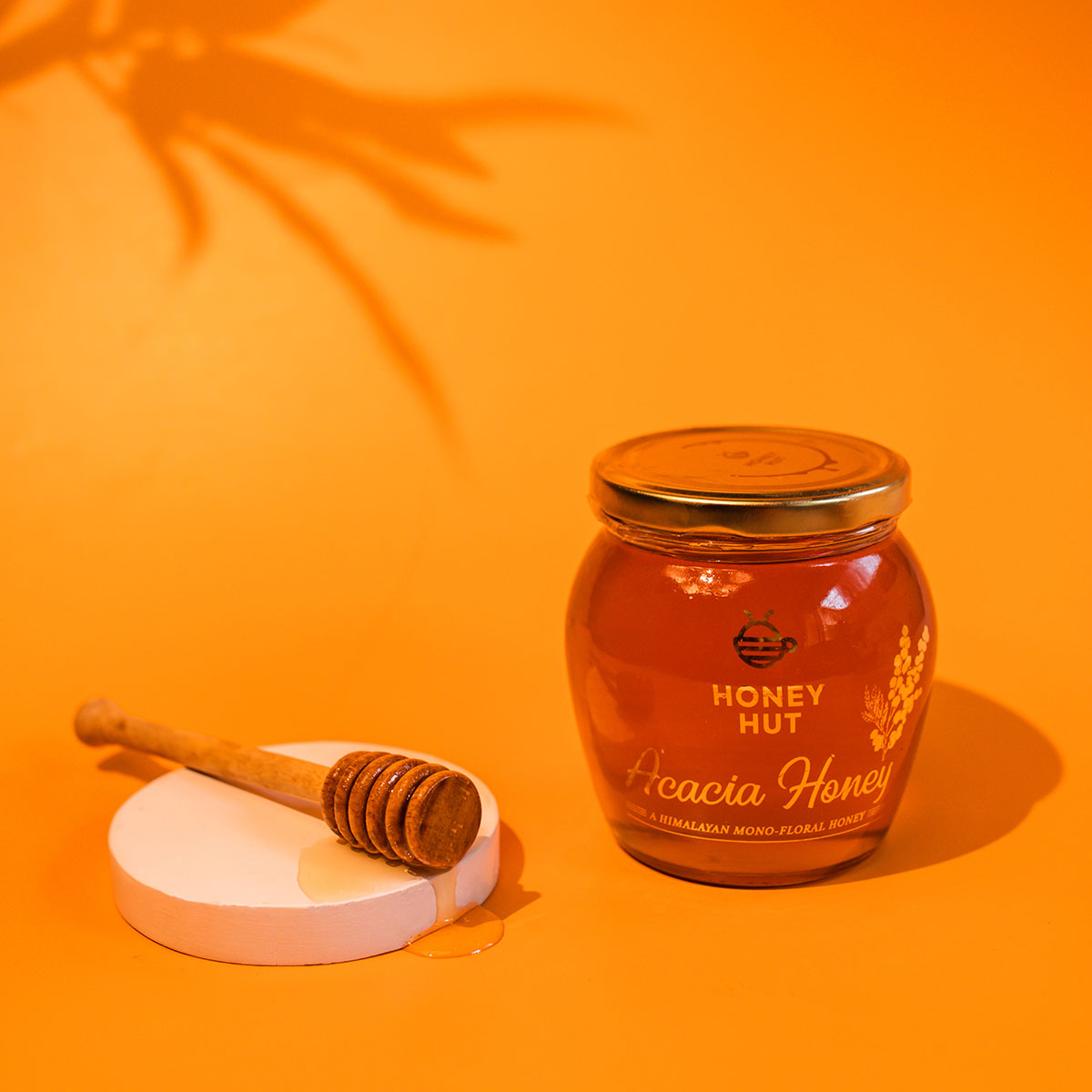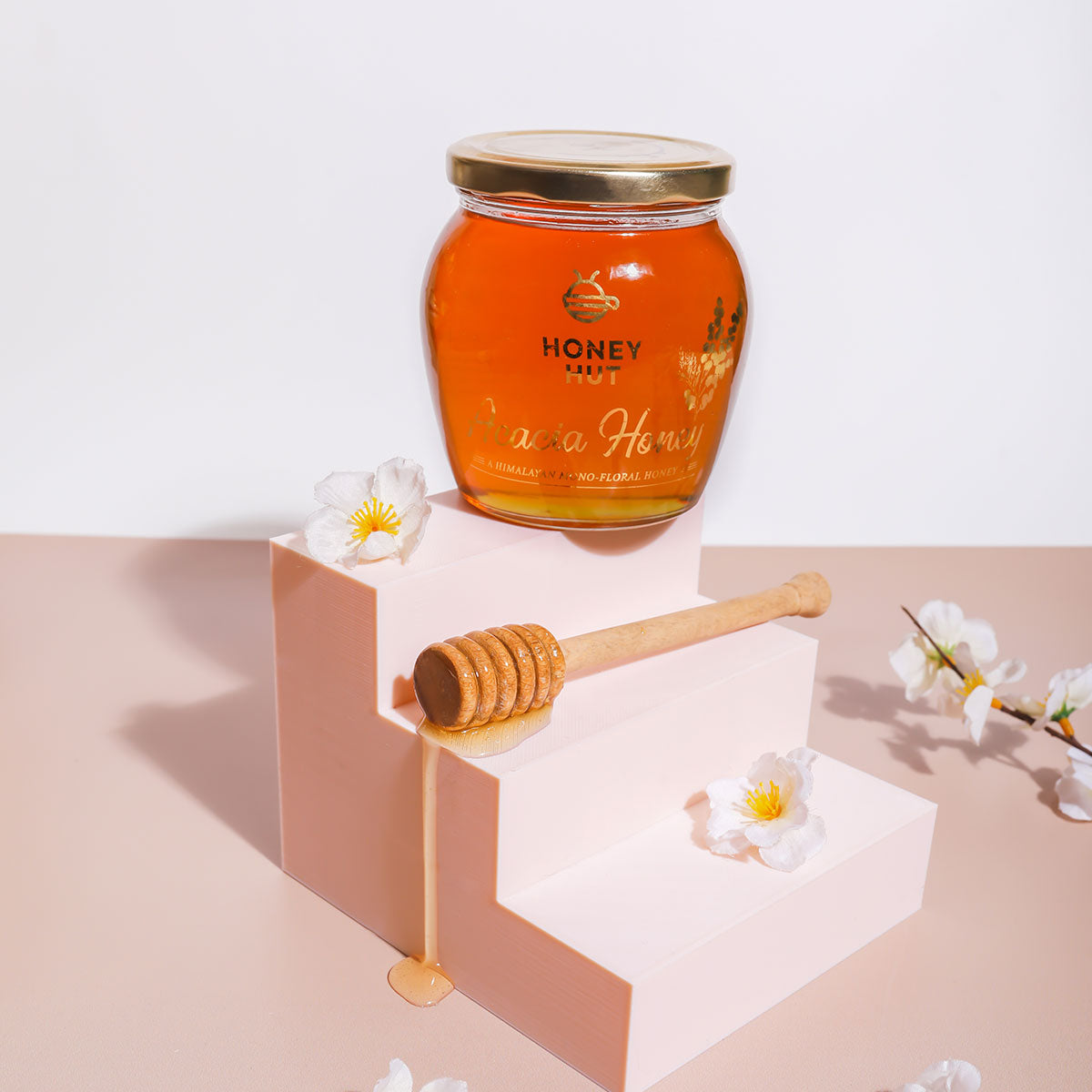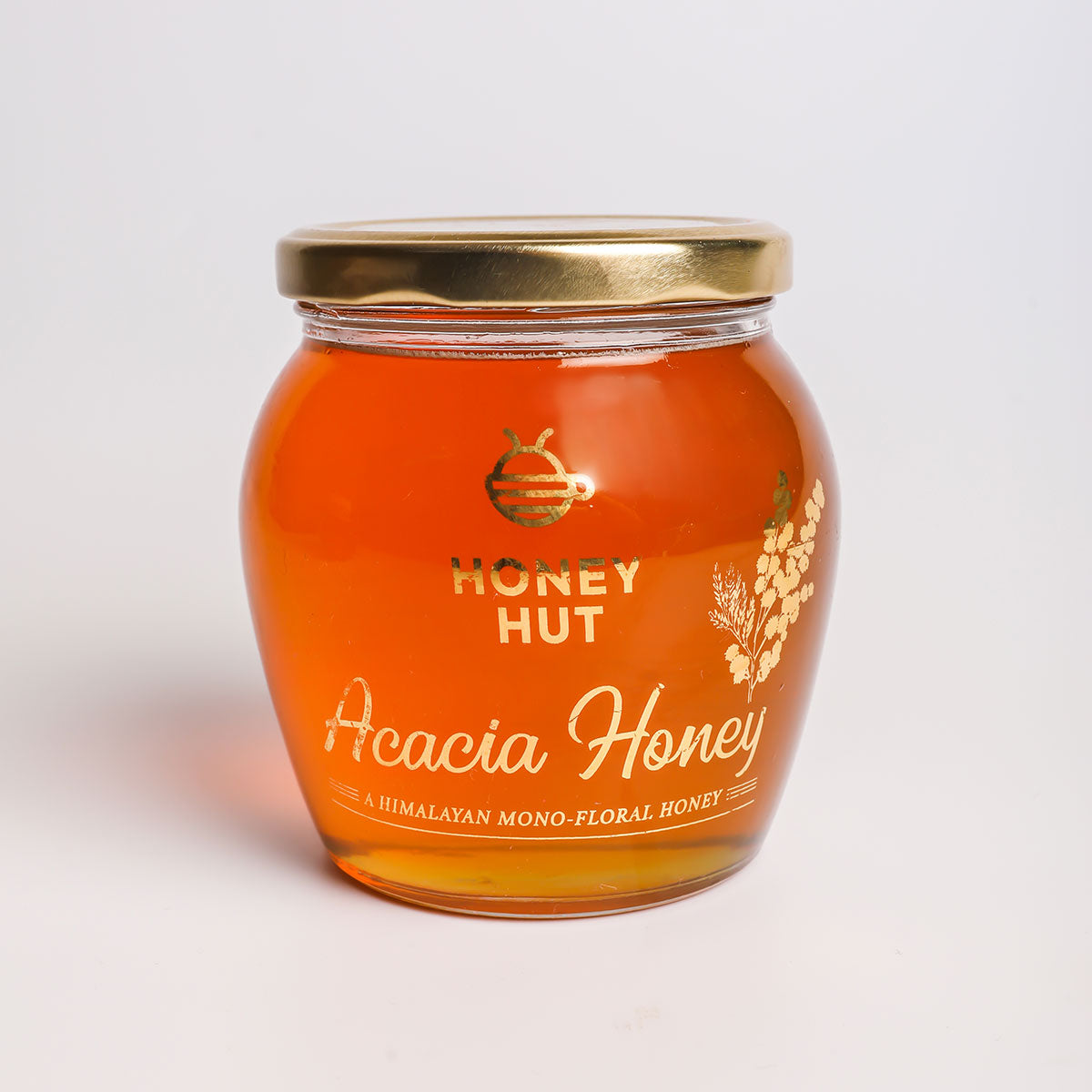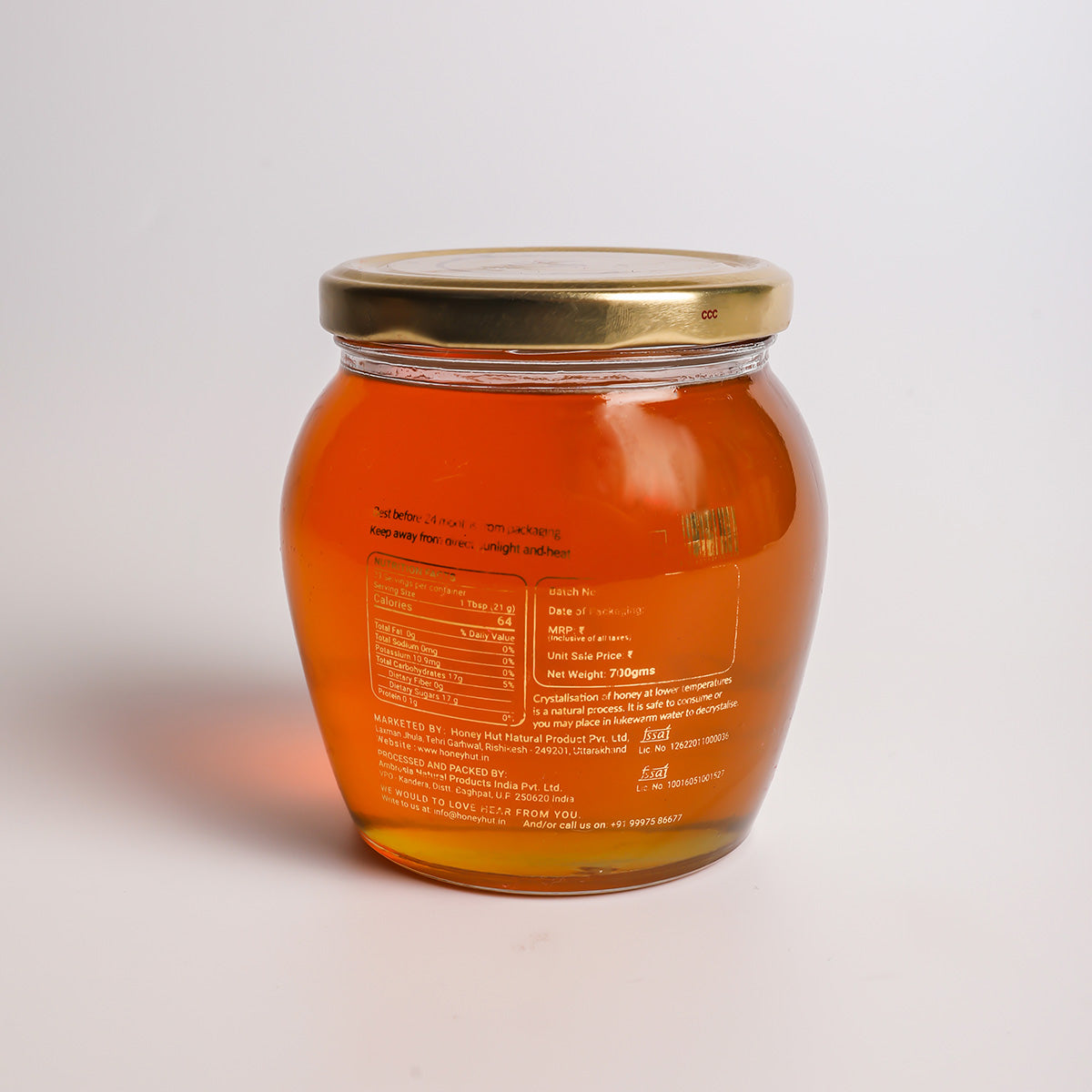 Regular price
Rs. 1,150.00
Regular price
Rs. 1,200.00
Sale price
Rs. 1,150.00
Unit price
per
Sale
Sold out
|
0.7 kg
Acacia honey is a sweet, delicate honey with a light golden color and a mild flavor that's reminiscent of vanilla and floral notes. It's produced by bees that collect nectar from the blossoms of the acacia tree, also known as the black locust tree.
One of the key benefits of acacia honey is its low glycemic index, meaning it doesn't cause a rapid spike in blood sugar levels like other sweeteners. This makes it a great alternative for those with diabetes or anyone looking to maintain stable blood sugar levels. Additionally, acacia honey has been shown to have antibacterial properties that may help fight against certain infections, as well as anti-inflammatory properties that can help reduce inflammation in the body.

Acacia honey is also rich in antioxidants, which can help protect the body against free radical damage and reduce the risk of chronic diseases such as heart disease and cancer. It's also a good source of prebiotics, which can help promote a healthy gut microbiome and support digestive health.
In terms of culinary uses, acacia honey's delicate flavor makes it a perfect pairing for lighter dishes such as yogurt, fruit salads, and tea. It's also a popular ingredient in baking and is often used in desserts such as cakes and cookies to add a touch of sweetness and depth of flavor.
View full details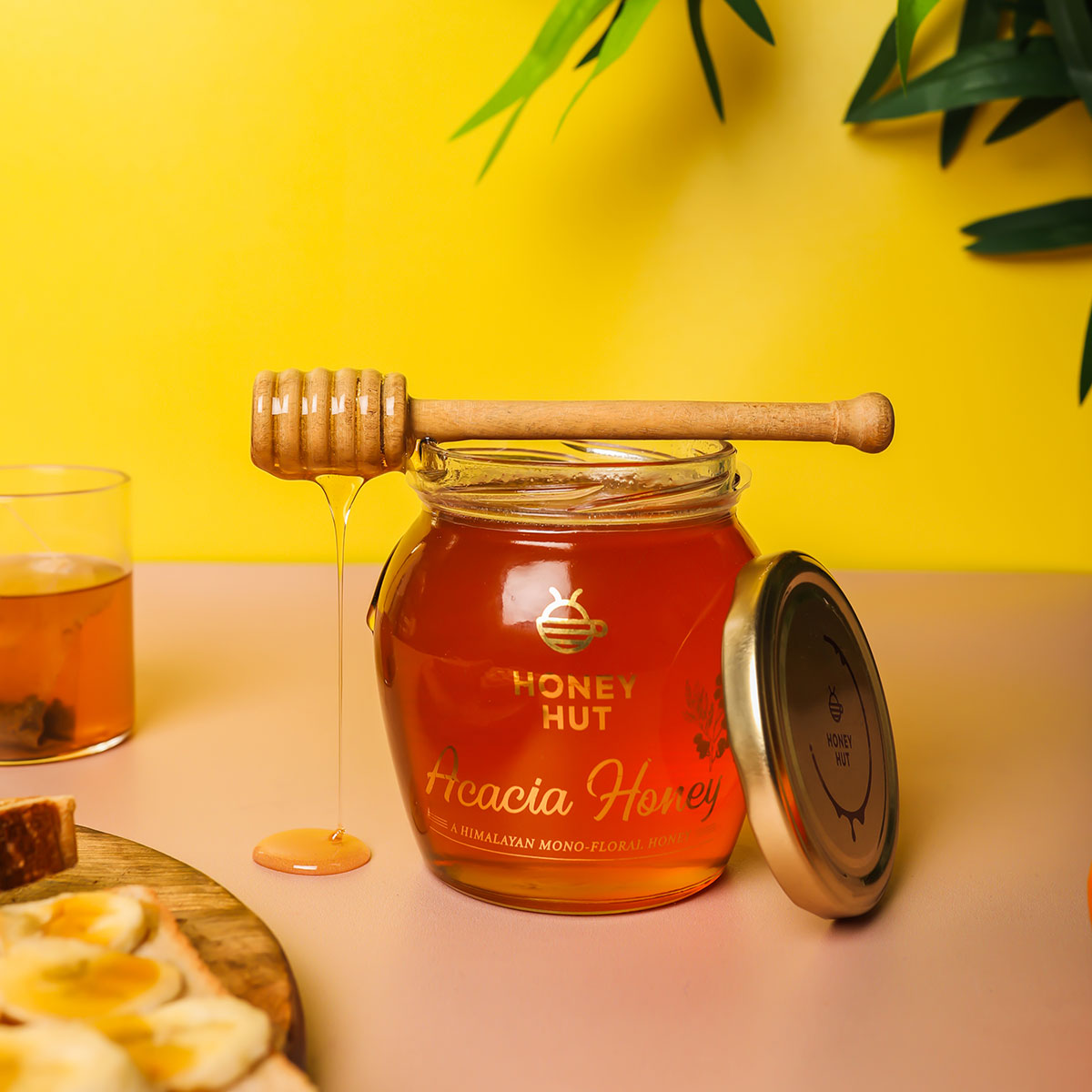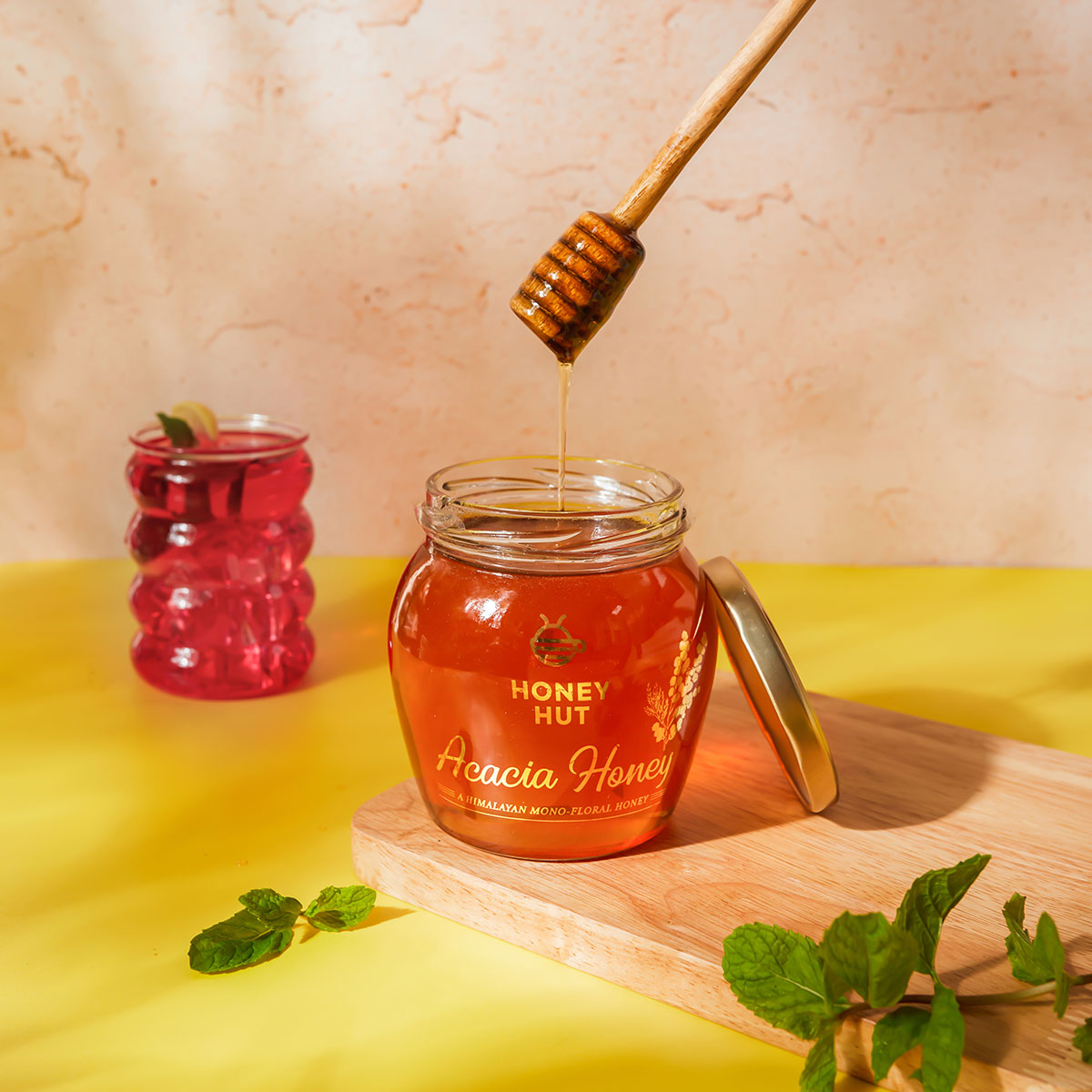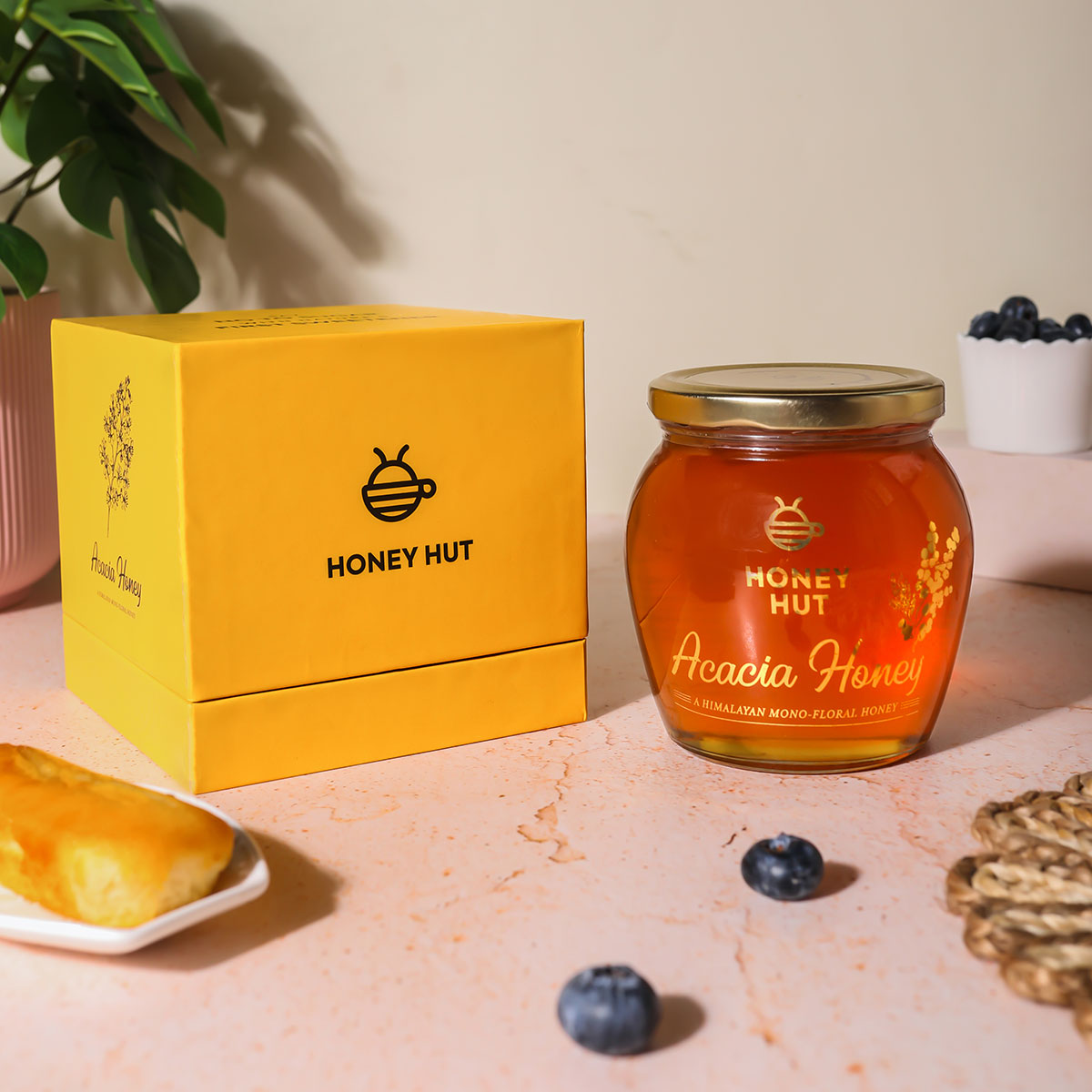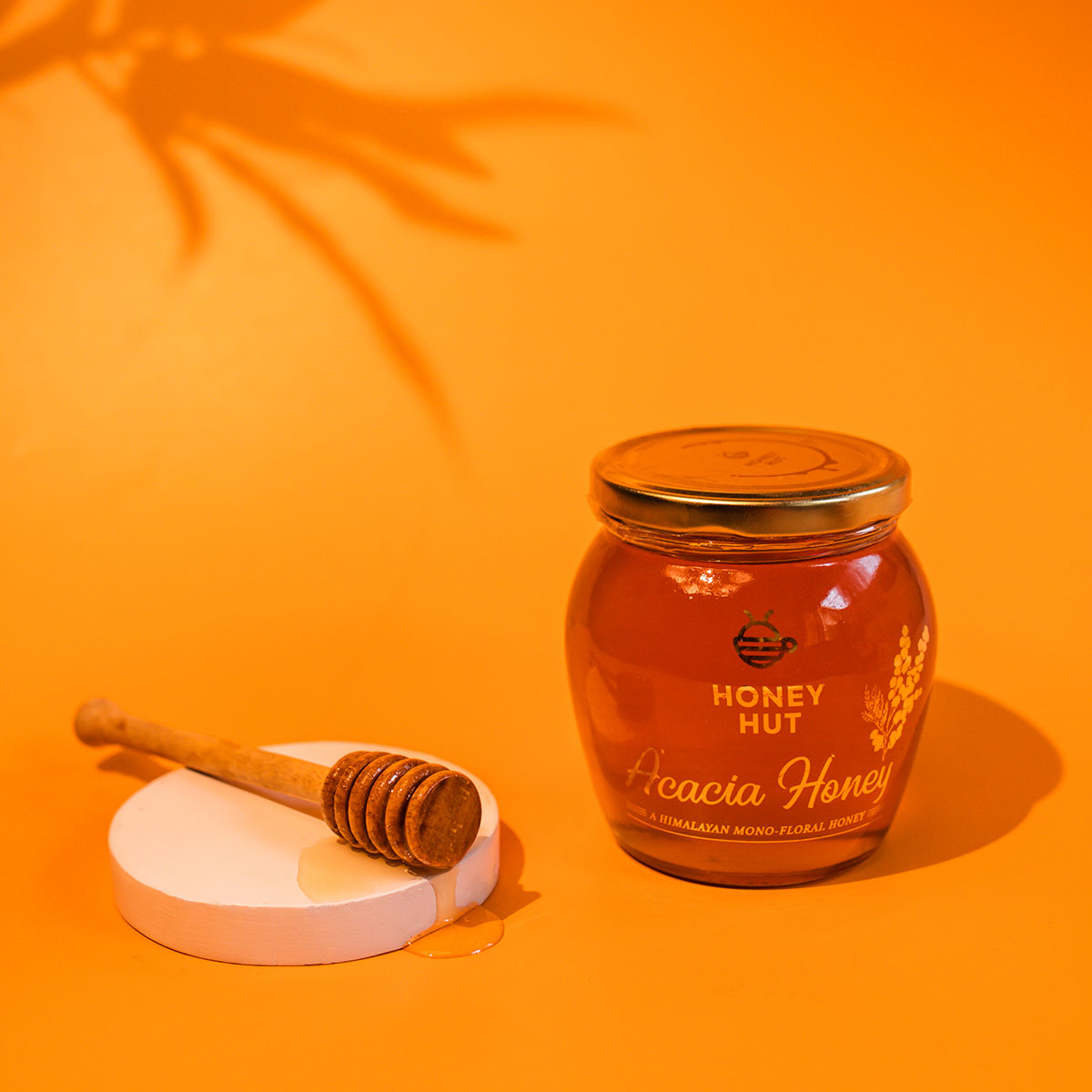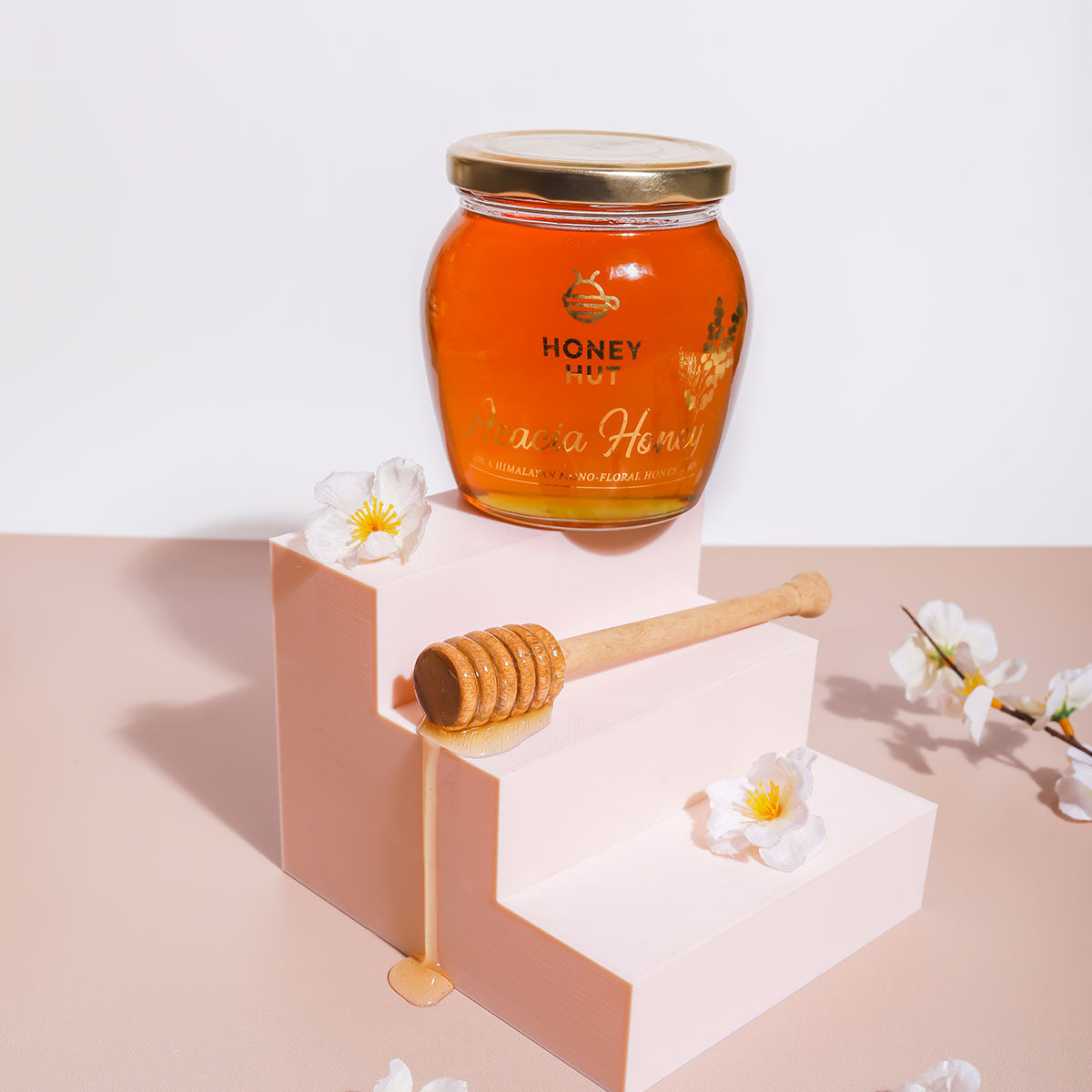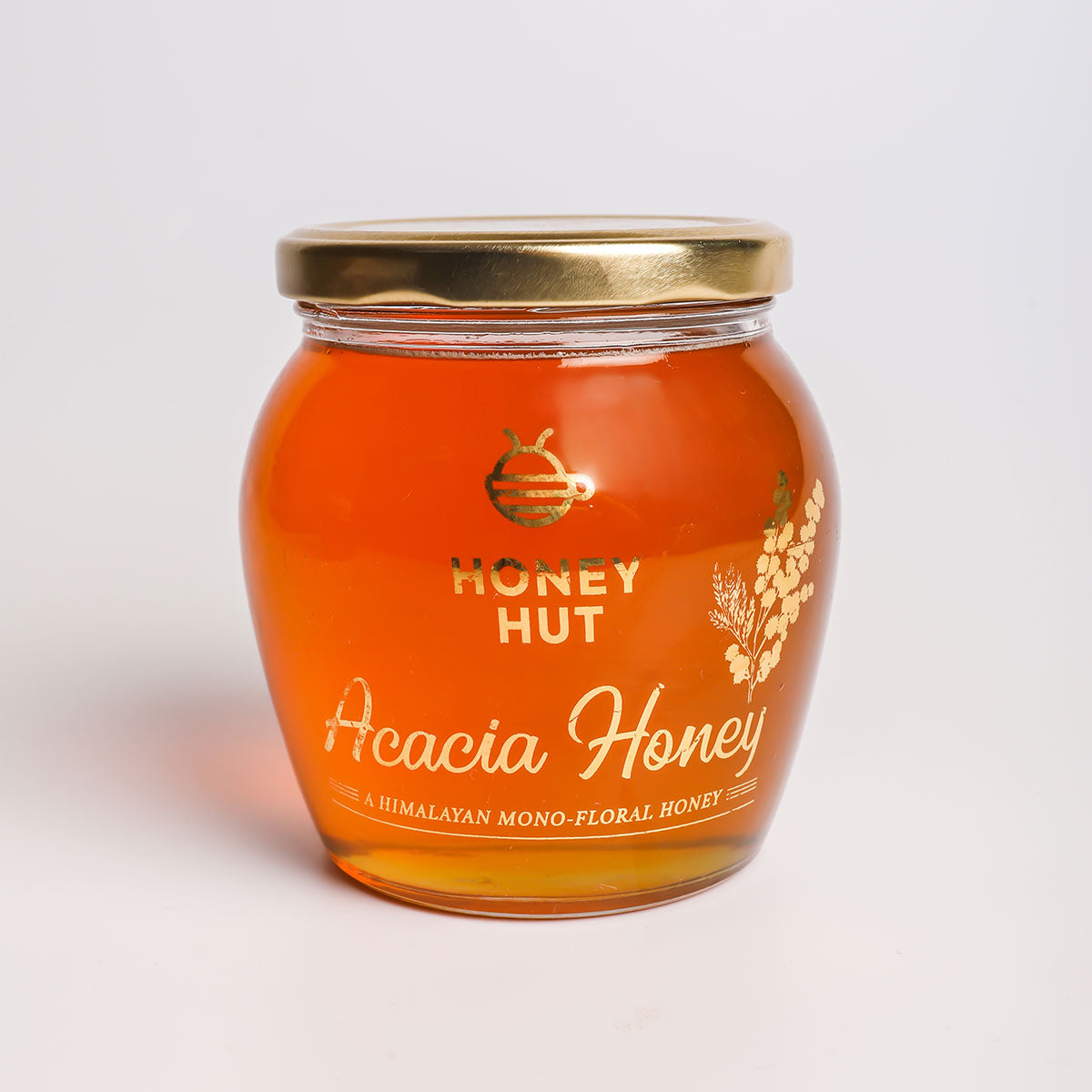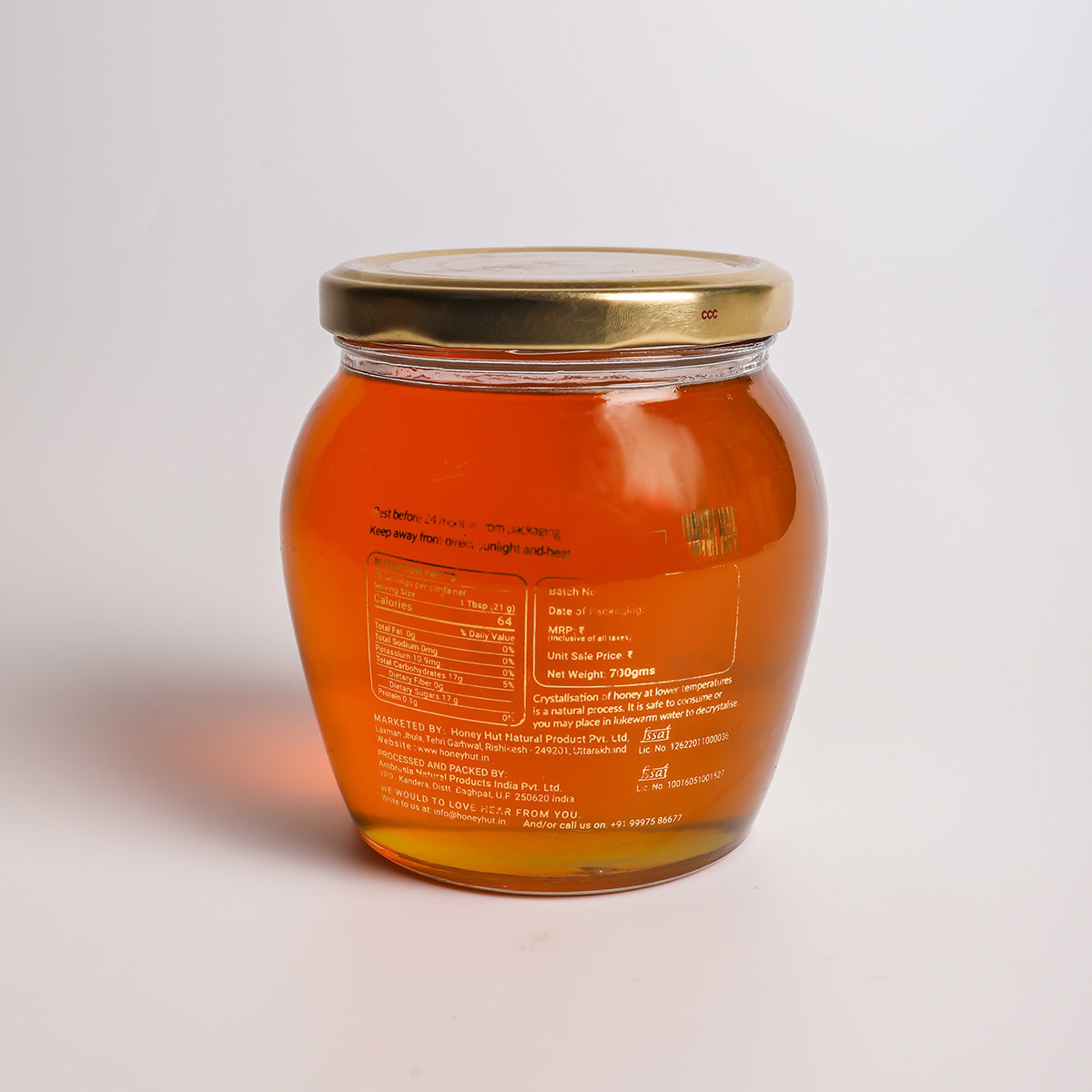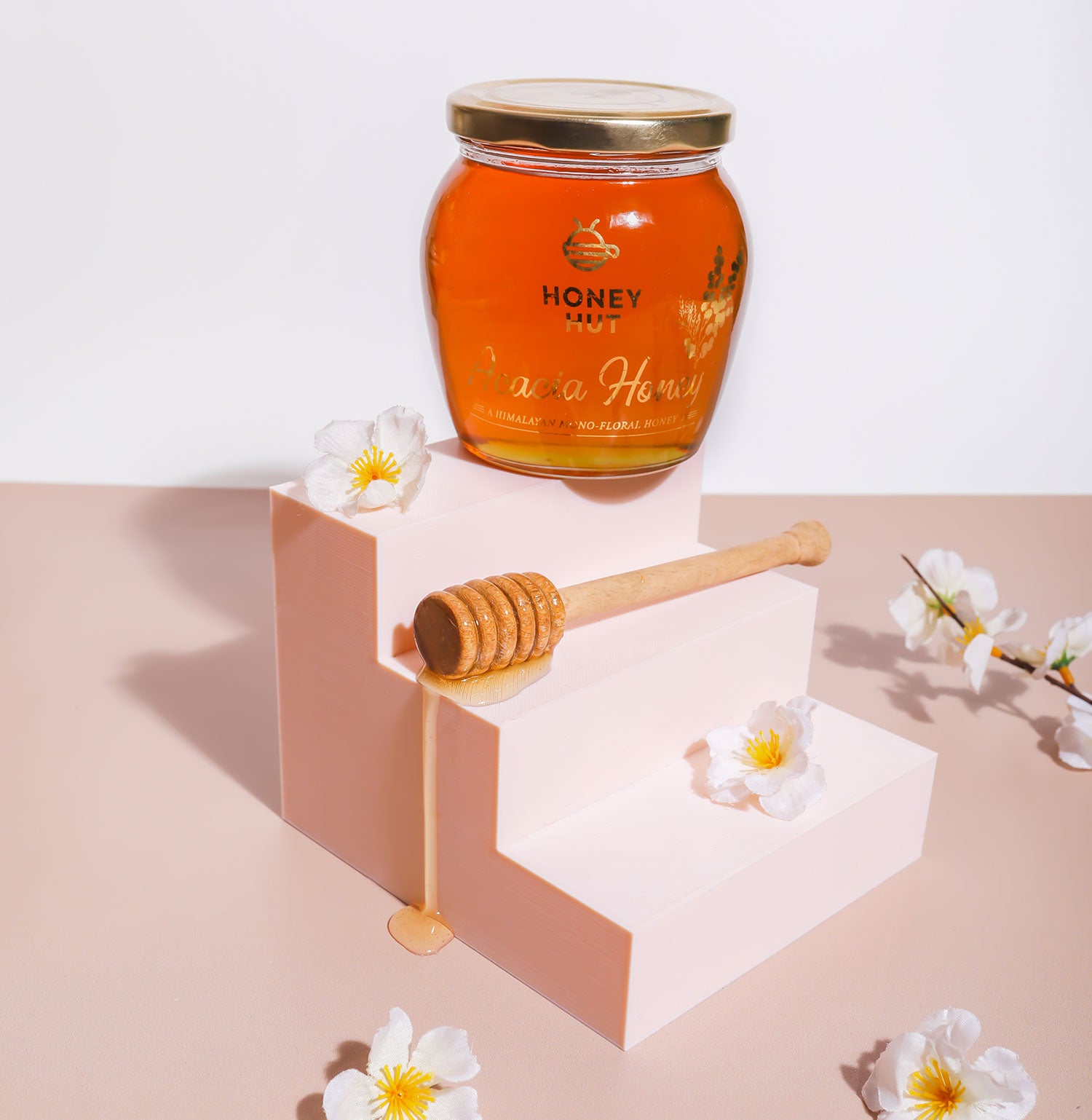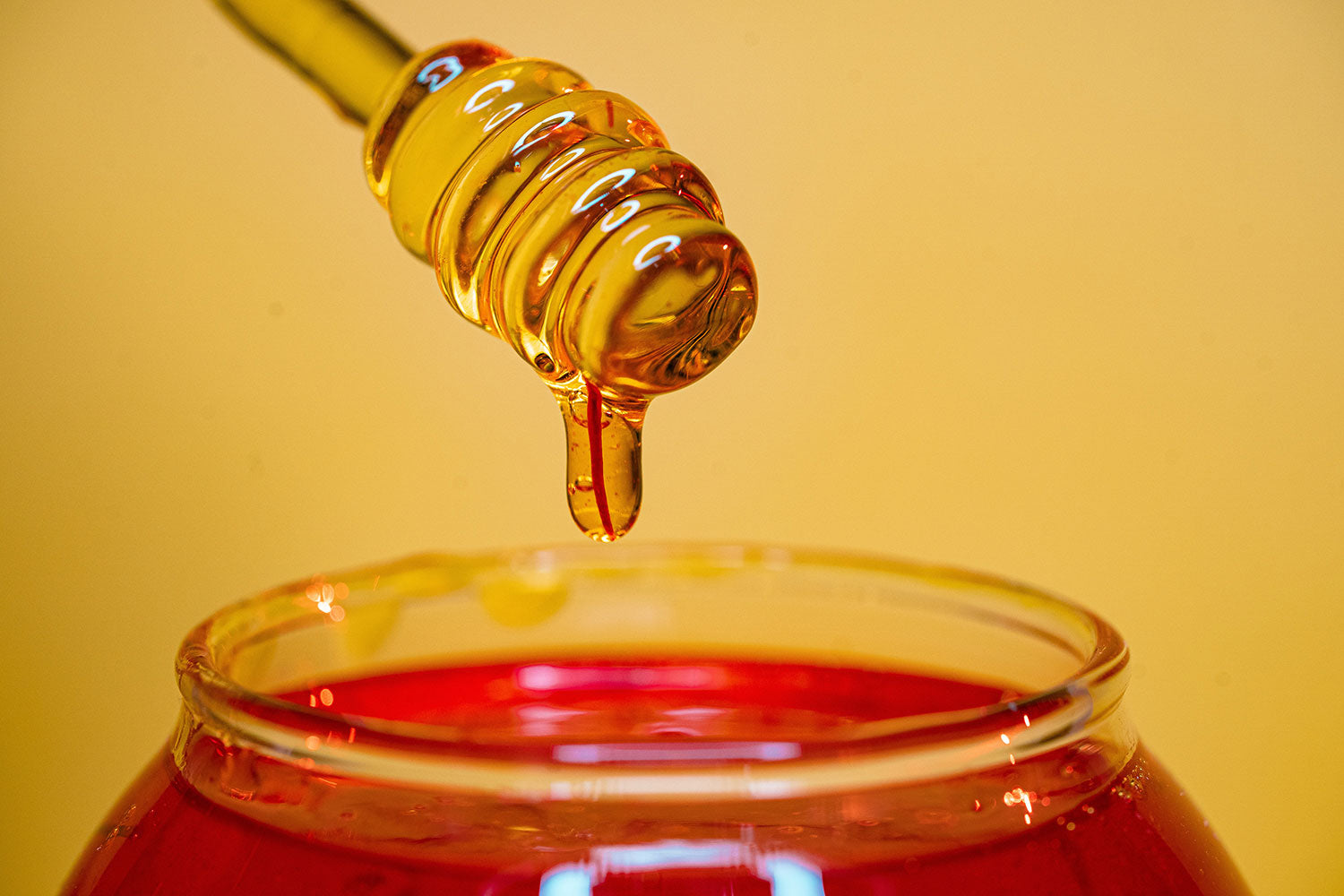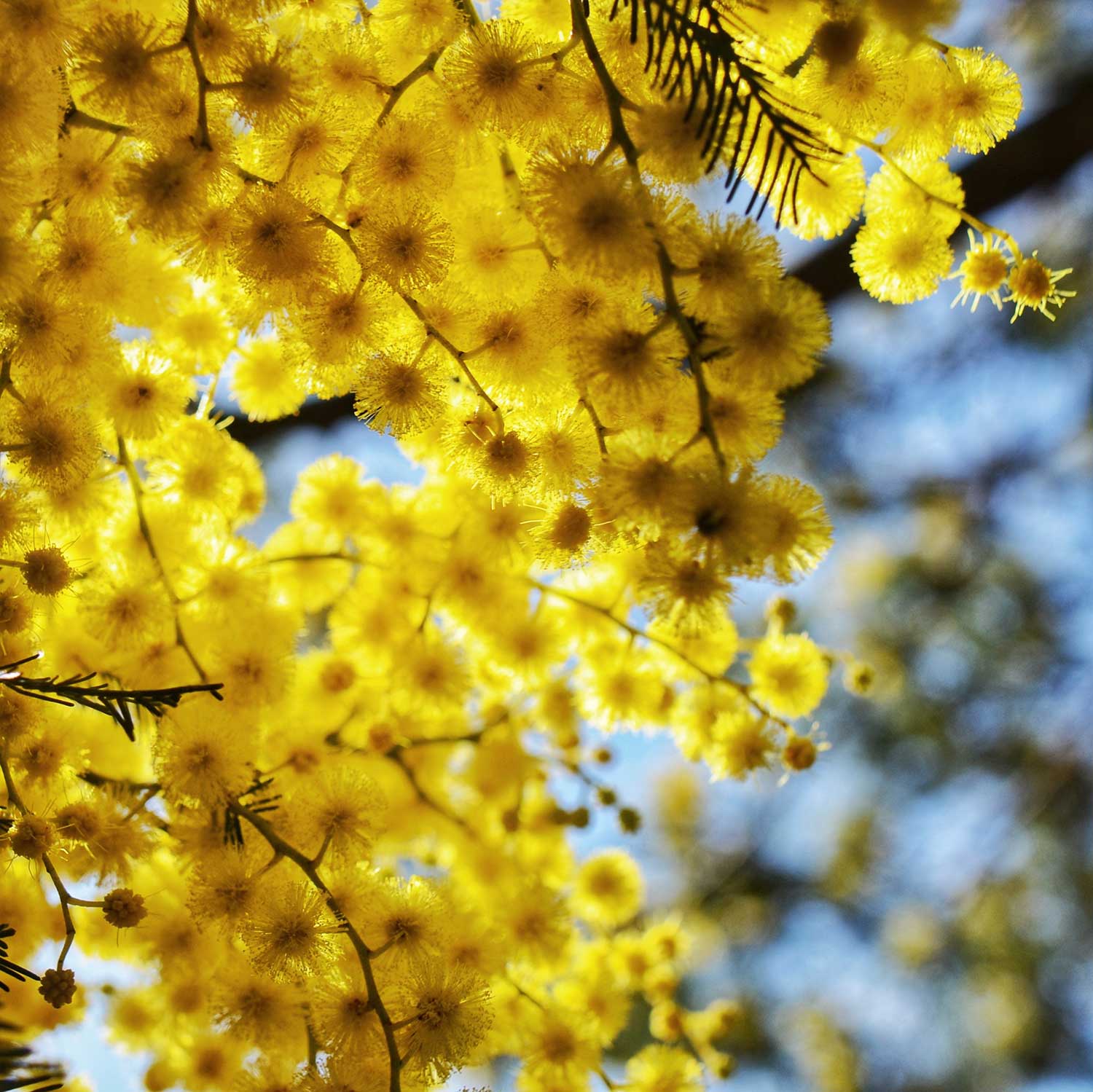 Colours: Light Golden Colour
Taste: Floral with hints of vanilla
Dimensions: 12.5 cm x 12.5 cm x 12.5 cm
Additional Information

Colours: Light Golden Colour

Taste: Floral with hints of vanilla

Dimensions: 12.5 cm x 12.5 cm x 12.5 cm
Reviews